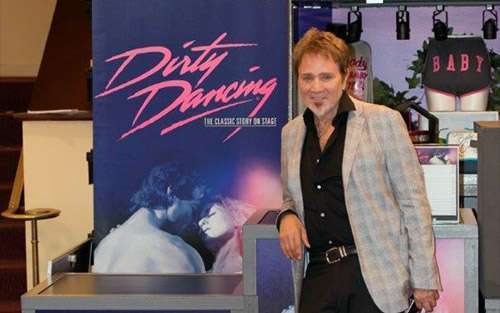 It's been 30 years since the smash hit "Dirty Dancing," starring the late Patrick Swayze and Jennifer Grey, lifted the characters Baby and Johnny into the hearts of audiences around the globe. Tonight, ABC will premiere the musical adaptation of the classic 1987 film.
We recently spoke with Franke Previte, award-winning songwriter of the "Dirty Dancing" hit song "(I've Had) The Time of My Life" and friend of Patrick Swayze.
"We had a kinship," Previte recalls on his friendship with Swayze. "The character he played [in Dirty Dancing] was who Patrick really was," added Previte. "He had a big heart."
Previte remained close friends with Swayze until the actor's death in 2009 from pancreatic cancer. He was 57 years old. Since then, Previte has generously supported PanCAN by donating all the sales from the film's original song demos to the organization.
"The song touched a chord with a lot of people."
Not only did it win top honors at the Oscars, Golden Globes and American Society of Composers, Authors and Publishers (ASCAP), it sold over 50 million records worldwide. Currently, it ranks No. 15 on the ASCAP Top 100 Songs of All-Time list.
You can hear Previte's iconic songs during tonight's premiere, in which he also served as a consulting producer.
To honor Patrick's memory and help improve outcomes for pancreatic cancer patients, make a donation on Franke's personal fundraising page: http://support.pancan.org/goto/dirtydancing.
"Just because you don't have a connection, doesn't mean you're immune to helping," added Previte. "Let's Wage Hope and make Patrick Swayze proud."
Create your own Wage Hope My Way fundraiser to help accelerate pancreatic cancer research today at www.pancan.org/diy.