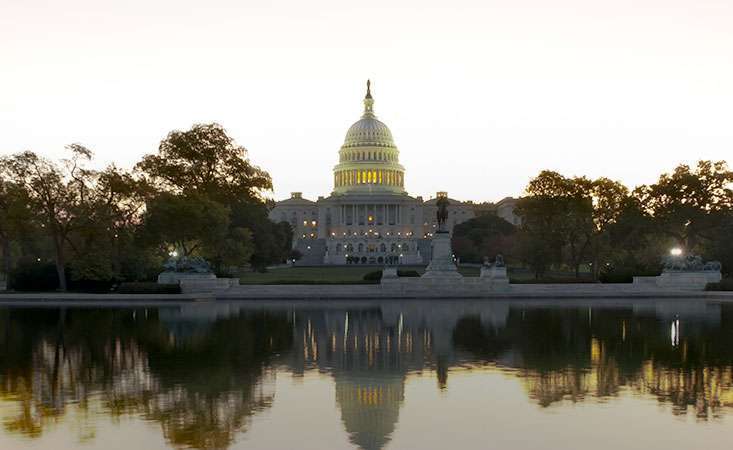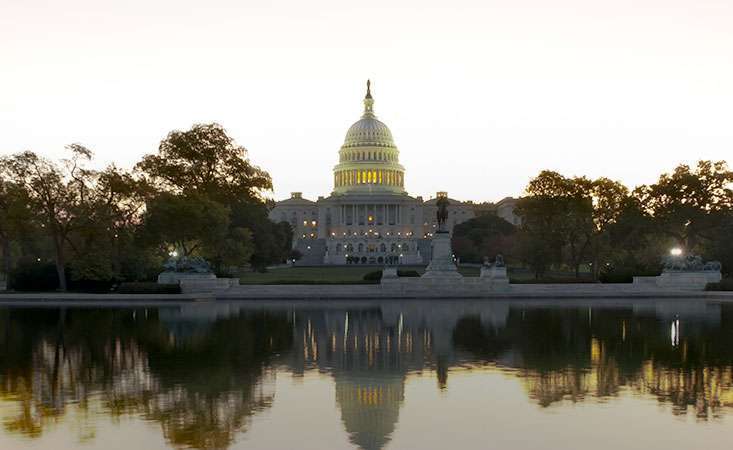 The Pancreatic Cancer Action Network (PanCAN) is pleased to share that critical pancreatic cancer research funding has been protected at the Department of Defense (DoD), thanks to PanCAN's grassroots advocacy, Congressional leaders and allied organizations. This important news comes during Pancreatic Cancer Awareness Month and around Veteran's Day, thus serving as an important reminder of the powerful impact the PanCAN community is making daily on behalf of all those affected by pancreatic cancer, including our military, veterans, citizens and families across the nation.
Thanks to PanCAN's long-standing advocacy efforts, the DoD has funded important pancreatic cancer research since 2011, along with a handful of other select cancers, as part of the DoD's Peer Reviewed Cancer Research Program. However, this critical source of research funding came under threat this year when four provisions were originally included in the Senate's version of the National Defense Authorization Act (NDAA) that would have posed direct threats to the DoD's funding of medical research.
PanCAN activated its strong nationwide network of advocates across the country to contact their legislators to urge that these provisions be removed. PanCAN also worked alongside like-minded organizations to further strengthen our community's voice.
Thankfully, Congress heard PanCAN's message loud and clear as bipartisan support for the defense health research programs increased.  As a result, this week, the final House-Senate conference report to the fiscal year 2018 NDAA did not include the threatening provisions restricting the DoD's funding of medical research, thus saving this important source of pancreatic cancer research funding.
To date, the pancreatic cancer research grants funded through the DoD have investigated biomarkers to detect pancreatic cancer early or follow response to therapy, targeting the oncogene KRAS, activating the immune system, taking advantage of metabolic differences between normal and malignant pancreas cells and a variety of highly novel therapeutic approaches. In addition, researchers who have received grants from PanCAN have gone on to receive DoD funding – helping to further advance their pancreatic cancer research.
PanCAN would like to give a special thanks to Senators Richard Durbin (D-IL) and Roy Blunt (R-MO) and Representatives Ryan Costello (R-PA), Peter King (R-NY), Sanford Bishop (D-GA) and Dave Loebsack (D-IA) for their leadership.
"This is a win for pancreatic cancer research during Pancreatic Cancer Awareness Month, as we continue to demand better for patients and for survival," says Meaghan Slater, associate director, grassroots advocacy.  "We applaud our grassroots advocates for continually taking action on this issue and making a difference for our military, veterans, citizens and families facing pancreatic cancer nationwide."
PanCAN continues to lead efforts to ensure increased pancreatic cancer research funding for our nation's toughest cancer. Visit pancan.org/DemandBetter to learn more and join thousands of advocates and volunteers to Demand Better during Pancreatic Cancer Awareness Month.