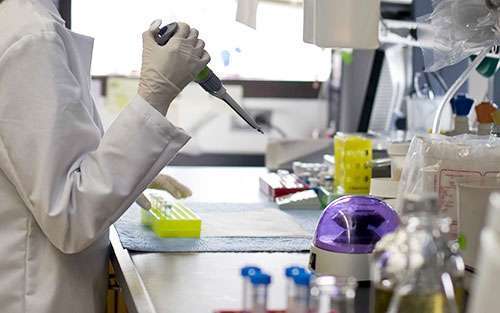 A German research team at the Friedrich-Alexander-Universität Erlangen-Nürnberg (FAU) discovered that the protein Zeb1 activates pancreatic cancer growth and aggressiveness.
The findings, reported in the journal Nature Cell Biology, say Zeb1 plays a role in the initiation of the disease and its progression to invasive and metastatic stages.
In a statement from the university, researchers also shared that when Zeb1 is not activated, cancer cells can no longer adapt to their new environment as easily, therefore resulting in the "development of a variant of pancreatic cancer which presents significantly lower metastatic capacity."
Scientists hope to use this discovery to develop new treatment strategies for combating the spread of pancreatic cancer and other aggressive tumor types.
If you or a loved one is facing pancreatic cancer, a PanCAN Patient Services Case Manager can share additional information on recent advances in the field, as well as provide personalized services, free of charge.
Contact PanCAN Patient Services at 877-2-PANCAN or via our contact form.