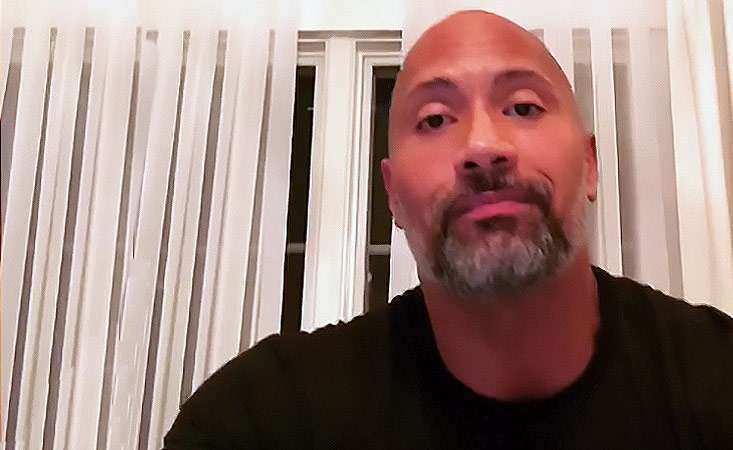 Last night, powerhouse wrestler-turned-actor Dwayne "The Rock" Johnson sent a special video message to Judy Rosenberg, a 76-year-old grandmother to 17 who's currently battling stage IV pancreatic cancer.
"I'm so grateful I got this email," Johnson said in the video.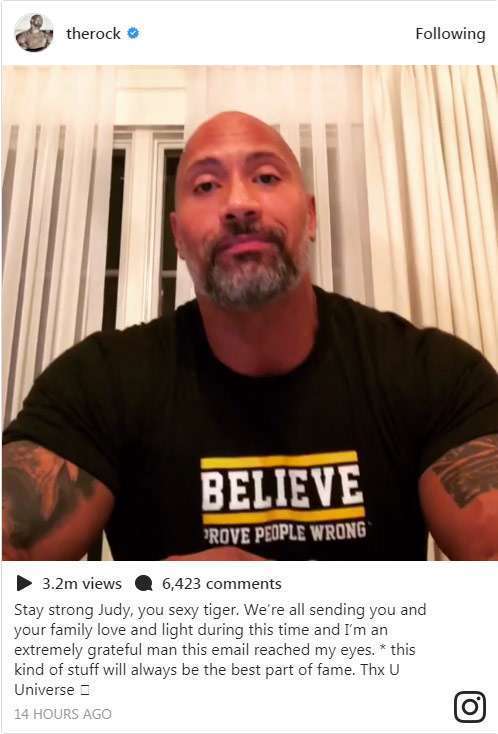 Rosenberg, who is being moved into hospice, has a large cardboard cutout of The Rock in her hospital room to keep her strong.
"Myself and the millions of people watching this are sending you all the love and positive energy in the world. We love you. Stay strong," said Johnson at the end.
Pancreatic cancer is the world's toughest cancer claiming the lives of 91 percent of its victims within five years. To learn more about the Pancreatic Cancer Action Network's free, personalized resources and services, visit pancan.org or call 877-2-PANCAN.
Read the full article on Today.com.