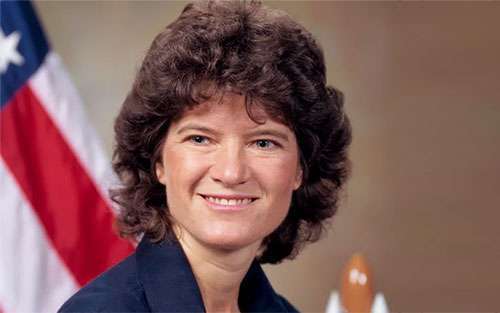 A new short documentary featured on the University of California Television's the STEAM Channel honored Sally Ride, the American physicist and astronaut most notably known for becoming the first woman in space in 1983. Ride died of pancreatic cancer in 2012 at 61.
The documentary is a heartfelt tale highlighting Ride's most prominent accomplishments seen through the eyes of her life partner, Tam O'Shaughnessy. The docu-style interview takes places aboard the R/V Sally Ride, the first naval academic vessel named after a woman. O'Shaughnessy serves as the ship's sponsor, a privilege customarily given to the wife of the man whom the ship is named.
Ride's very private journey with pancreatic cancer was short lasting only 17 months. Despite being the youngest woman to fly into space – at age 32 – Ride focused less on her celebrity stature and put most of her passion and energy into promoting literacy in science and technology to middle-aged girls.
Ride joins a long list of notable women/scientists/astronauts who have succumbed to pancreatic cancer, including former NASA astronaut, Piers John Sellers, who lost his battle with the disease last year.
The Pancreatic Cancer Action Newtork (PanCAN) is committed to fighting the world's toughest cancer and is the only organization attacking pancreatic cancer on all fronts: research, clinical initiatives, patient services and advocacy.
PanCAN needs your support to improve patient outcomes and double survival by 2020. Please donate today.
Watch "Honoring Sally: Tam O'Shaughnessy Aboard the R/V Sally Ride" below.