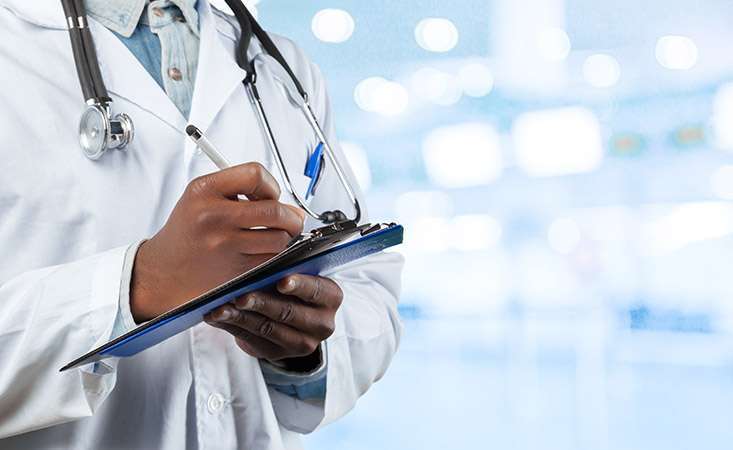 Editor's note: January is Pancreatic Cancer Clinical Trials Awareness Month. Throughout the month, we will feature a "Shedding Light on Clinical Trials" series that provides key information about clinical trials and how they can benefit pancreatic cancer patients. Today's article gives an overview of the current clinical trial landscape. 
There are approximately 170 pancreatic cancer clinical trials currently enrolling patients across the United States. These clinical trials are open at cancer centers, hospitals and community medical practices throughout the country.
The Pancreatic Cancer Action Network (PanCAN) maintains the most comprehensive and up-to-date database of pancreatic cancer clinical trials available in the United States.
Clinical trials are designed to determine whether an experimental treatment or combination is effective, safe and an improvement over the current standard of care options. Participants must meet specific eligibility criteria, which can include their type of pancreatic cancer, the stage of disease, treatment history and other health and wellbeing requirements.
While most clinical trials strive to answer similar questions, the way the trial is designed can vary.
In recent years, there's been an increase in biomarker-driven clinical trials for pancreatic cancer patients.
Biomarkers are biological clues that can be measured from a patient's blood, urine, tumor tissue or other specimens. The presence or amount of a biomarker may vary between someone who's healthy and someone with a disease like pancreatic cancer.
Moreover, through a precision medicine approach, biomarkers can provide information about whether a patient is likely to respond to a certain type of treatment.
Some clinical trials are designed to only enroll patients with expression of certain biomarkers, while other trials strive to find biomarkers that could predict a patient's response to their experimental treatment.
PanCAN recommends all patients with pancreatic cancer undergo testing to analyze their tumor's molecular profile (through testing a sample of tumor tissue) and to determine if they have germline (genetic) alterations that they were born with (through analysis of their blood or saliva).
Both tests are available through PanCAN's Know Your Tumor® precision medicine service. PanCAN Patient Services can provide information about Know Your Tumor and other ways to access these tests, as well as provide a list of biomarker-driven clinical trials that may be relevant to the patient.
Another type of trial, adaptive platform trials, allow investigators to ask multiple questions at the same time, rather than testing only one experimental drug against the standard of care.
Adaptive platform trials are designed to learn and evolve over time, with the expectation that additional experimental treatments will be added. If an experimental treatment arm isn't performing well within the trial, it can be discontinued at any time.
Today's pancreatic cancer clinical trials are being designed based on rigorous scientific and clinical evidence and to quickly and efficiently evaluate experimental treatment options to benefit patients.
Pancreatic cancer patients who participate in clinical research have better outcomes. Every treatment available today was approved through a clinical trial. PanCAN strongly recommends clinical trials at diagnosis and during every treatment decision.
Contact Patient Services
for a free personalized clinical trials search, an educational booklet focused on clinical trials and other disease information and resources.