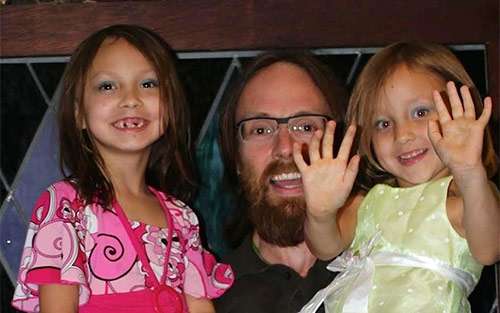 Steve Barber's dad made it very clear that spending time with his kids was more important than anything else on the planet. "From as far back as I can remember, up until I went to college I spent most weekends with my dad," Barber said. He knows how lucky he was to have a dad who wanted to do this.
Barber lost his father to pancreatic cancer in 2013.
The life lessons his dad imparted spanned sports, fishing, science, math, engineering, literature, history – it was a veritable graduate-level education. But the most important thing his dad taught him was that family comes first.
Barber's dad's final lesson will remain with him always. "He showed a courage and grace that is almost unexplainable when he was facing his last days. His calm demeanor set his family and friends at ease – even though he was the one with such a dire prognosis."
Never a bitter word, never a "Why me?" or anything but utmost appreciation for his caregivers, he remained a true gentleman to the end. That is Barber's true life lesson.
This year, as his dad's birthday approached, Barber decided to do a double dose of good in honor of his dad. He created a Wage Hope My Way page to raise funds for the Pancreatic Cancer Action Network (PanCAN). As part of his fundraiser, he vowed that if he made his goal, he'd cut off his "magnificent mane of flowing, luxurious hair" and donate it to Wigs 4 Kids – an organization that helps children struggle with appearance-related issues and social acceptance, due to various disorders.
Today, Barber is minus a lot of hair after surpassing his goal by more than 100 percent.
Barber's family knows PanCAN well. Linda Barber and Sarah Barber Chlapecka, his mother and sister, are active in the Detroit Affiliate of PanCAN volunteers. His sister was instrumental in garnering a November proclamation declaring it Pancreatic Cancer Awareness month in Oakland County, Mich.
Barber credits his wealth of great friends for the success of his fundraiser.
"Cancer has touched more lives than anyone might imagine," he said. "Once people hear about something like the Pancreatic Cancer Action Network, it hits close to home – and they naturally want to help."
Follow Barber's campaign for PanCAN and Wigs 4 Kids here.
Get inspired! Bring your own creativity to a Wage Hope My Way fundraiser!