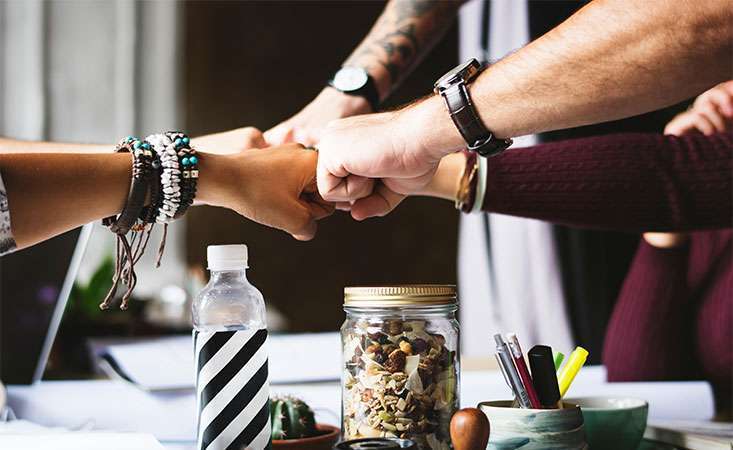 The staff and volunteers at the Pancreatic Cancer Action Network (PanCAN) work towards a common goal – to improve patient outcomes and double survival by 2020. Now a recent survey indicates our efforts to raise much-needed awareness and funding are paying off.
The omnibus survey, conducted by Russell Research in December 2017, measured awareness of pancreatic cancer. The result: more Americans know about pancreatic cancer now than in previous years.
"This trend toward increased familiarity of pancreatic cancer and PanCAN is encouraging," said Julie Fleshman, JD, MBA, the president and CEO of PanCAN. "Greater awareness means more people know about pancreatic cancer signs and symptoms, where to find specialists and how to obtain the very best treatment options, like clinical trials."
As part of the latest survey, 683 people were interviewed. When interviewers asked women between the ages of 18 and 34 if they could name five cancers, 25 percent of respondents named pancreatic cancer. That number was only 12 percent the last time PanCAN conducted the survey in May 2017. Similarly, more residents of the Northeast also know more about pancreatic cancer than before. When asked the same question, 34 percent named pancreatic cancer, 11 points higher than the May 2017 survey.
"The survey trends that we observed are very promising progress, but we still have a lost more work to do," said Sudheer Doss, PhD, the Chief Data Officer at PanCAN. "Pancreatic cancer is the third leading cause of cancer-related deaths in the United States, and we at PanCAN feel that our mission isn't achieved until everyone recognizes the impact on society that this terrible disease has."
To qualify for study inclusion, respondents had to be 18 years of age or older and have donated a minimum of $25 and/or five hours of time to a charity in the past year. The margin of error for this research was +/- 4.3 percent.
Please join PanCAN as we all Demand Better. For Patients. For Survival. Consider taking action today for everyone affected by pancreatic cancer.