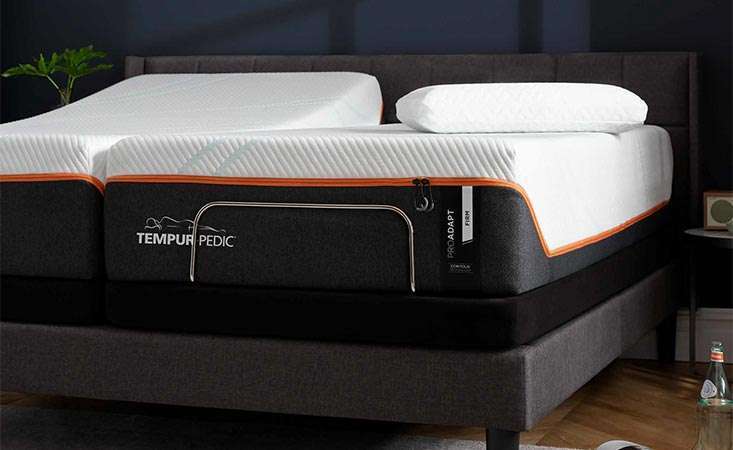 The long-time support of Tempur-Pedic® has been key to helping raise awareness of pancreatic cancer. Through their research funding, signature Rest Test and employee participation, Tempur-Pedic has been the Pancreatic Cancer Action Network's (PanCAN) leading Corporate Champion. Since 2009, the company has invested nearly $3.4M in driving advances for PanCAN's efforts.
The Tempur-Pedic Rest Test of trying one of their beds in-store runs Oct. 1 through Oct. 31. For every Rest Test conducted at an authorized retailer and validated online, Tempur-Pedic will donate $10 per individual to PanCAN, up to a maximum of $250,000.
The commitment of Tempur-Pedic's employees to the pancreatic cancer community is inspiring. They are genuinely dedicated to the mission of PanCAN and to the patients and families served by the nonprofit.
Christine Santos and Brad Delperdang are two inspirations from Tempur-Pedic. Both have participated in National Pancreatic Cancer Advocacy Day on Capitol Hill, ensuring Congress understands the urgent need for increased federal funding for pancreatic cancer research.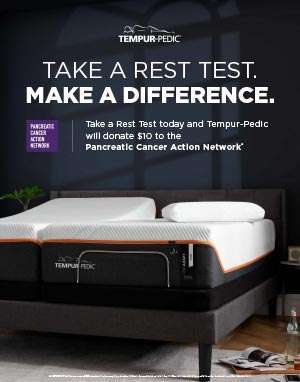 Santos, a 21-year employee, says, "I feel that the 'Action' in the organization's name is taken literally, and with each Advocacy Day, I have had the privilege to attend, that feeling deepens. It's been so moving to meet survivors, and families who have lost so much when a family member is taken from this aggressive cancer."
For Santos, her connection is about adding energy to a "deserving, underfunded cause."
For Delperdang, his connection to the disease began four years ago, with a sincere interest in supporting a good cause. Since then, it has become a very personal mission.
Brad has lost two relatives to the disease and a close friend was diagnosed last year with Stage 4 pancreatic cancer. "I've felt an obligation to be more vocal in supporting this enduring effort to raise awareness and resources to fight this disease," said Brad.
"While I was not able to help my two relatives, it is not too late to do everything I can to support my dear friend and the battle he is facing." Now, Brad's commitment to PanCAN has deepened. He is not only a corporate ambassador, but someone who has been personally affected by the disease.
Compassionate, generous employees like Santos and Delperdang reinforce the powerful partnership between PanCAN and Tempur-Pedic. The Rest Test of simply lying down on a cozy mattress supports vital services for pancreatic cancer patients and their families, raising awareness for this urgent mission.
Learn more about the Rest Test. Find the closest authorized retailer to take the Rest Test and support the cause.
To learn more about pancreatic cancer and the free, personalized resources available for patients and their families,
contact Patient Central
.