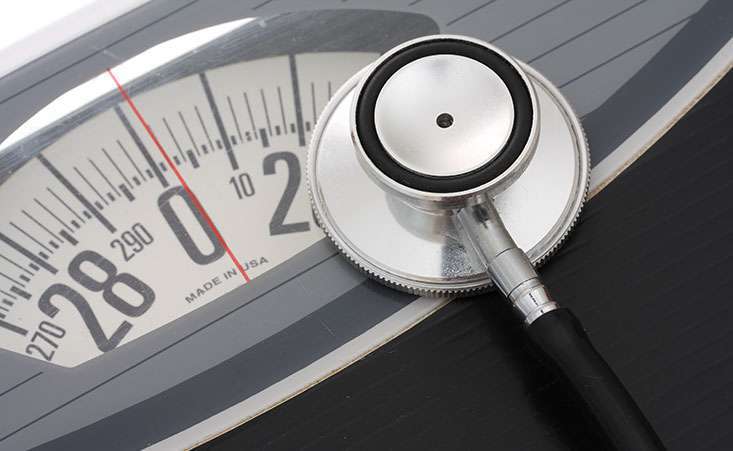 Many pancreatic cancer patients experience weight loss, which can be caused or made worse by treatment as well as the tumor itself. A muscle-wasting disorder called cachexia can be very debilitating to patients and can dramatically impact their quality of life.
Seeing healthcare professionals who focus on symptom management and supportive (palliative) care improves outcomes and is critical for your quality of life. The Pancreatic Cancer Action Network (PanCAN) strongly recommends that symptom management and supportive (palliative) care should be provided early in your diagnosis as well as during and after treatment.
Research is being done to understand the biological basis for cachexia, including a PanCAN-funded project conducted by Jason Doles, PhD. Evidence suggests that cachexia is caused by factors called cytokines that are released by the cancer cells and impact the body's use of nutrients. In fact, these cytokines are thought to cause the body to burn calories faster than they are replaced.
Some researchers are looking to develop scientific and clinical strategies to prevent or reduce the release of cytokines or the breakdown of muscle tissue in response to cachexia. Others, like Doles, are focused on determining whether the muscle can be repaired or regenerated to minimize the impact on the patient.
While there is not a specific treatment for cachexia now, measures can be taken to mitigate the symptoms to make the patient feel better and stronger and be more able to tolerate treatment.
Good nutritional care improves outcomes and is critical for your quality of life. PanCAN strongly recommends that patients have access to pancreatic enzymes and see a registered dietitian.
A registered dietitian can provide nutritional counseling to help minimize weight loss. More tips and resources can be found here, including additional information about how food, drink and exercise can impact weight loss and improve pancreatic cancer patients' quality of life.
Finally, strategies to treat the tumor can also alleviate some of the cancer-induced symptoms and side effects, like cachexia.
For more information about pancreatic cancer symptoms and side effects, as well as supportive care and nutrition information to help manage them,
contact PanCAN Patient Services
.