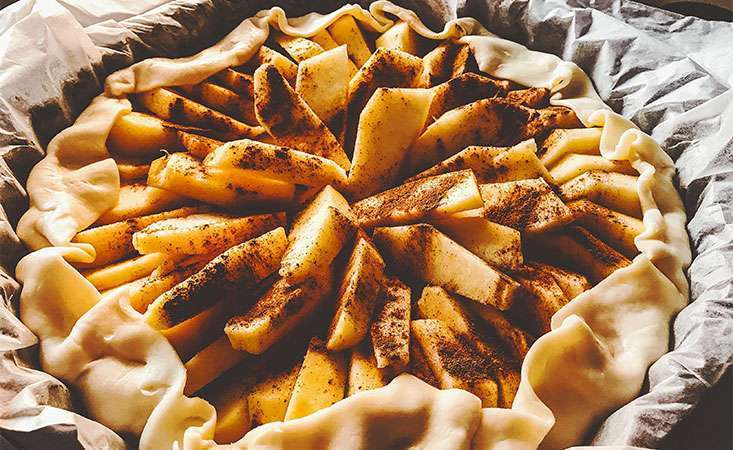 Editor's note: In honor of National Pi Day, this article about healthier pies has been adapted from a previously published post.
Although delicious, pies can be full of sugar and other not-so-good-for-you ingredients, especially for cancer patients or those at high risk for cancer. We asked Maria Petzel, senior clinical dietitian for the Pancreas Surgery Program at MD Anderson Cancer Center in Houston, how pie recipes can be made in a more nutritious way.
"Pies can be a great way of enjoying in-season fruits," Petzel said. "Make pie recipes more nutritious by incorporating more whole grains, skipping the crust all together and using less sugar."
Take a look at these recipes Petzel recommended from the American Institute for Cancer Research (AICR) and other sources, that use her tips for a more nutritious pie:
Incorporate more whole grains
Petzel suggests using whole wheat flour crust or baking a cobbler using a whole wheat biscuit.
Use less sugar
The fruit's natural sweetness will be enhanced and concentrated by cooking, so for many fruit fillings using a sweet fruit, you can reduce the added sugar by half. Ensure the recipe calls for a thickening agent or ingredient (flour, cornstarch, potato starch, tapioca, etc.).
Skip the crust
Like Petzel, the AICR suggests leaving the crust behind (which saves 125 to 150 calories per slice), creating more of a custard or fruit cobbler.
Pancreatic cancer patients often have many questions and concerns about nutritional care. In addition to PanCAN's Patient Services, both MyPlate and AICR provide resources on healthy diets, including eating well on a budget. A registered dietitian is also an invaluable resource for cancer patients with dietary restrictions.
Contact PanCAN's
Patient Services
for comprehensive information about living with pancreatic cancer, including diet and nutrition as well as resources to find a dietitian.