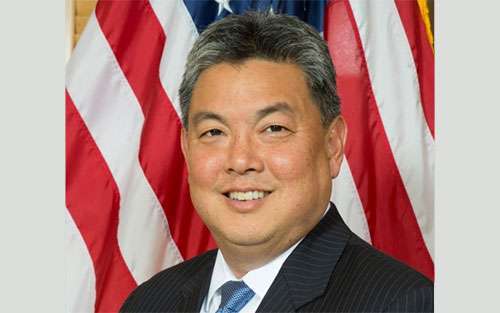 The pancreatic cancer community lost another champion to the disease today – Congressman Mark Takai (D-Hawaii). He passed away at age 49, just nine months after being diagnosed.
Takai's passing is another reminder of the work left to do to end this disease.
"It's unacceptable that the five-year survival rate for pancreatic cancer is only 8 percent," said Megan Gordon Don, our vice president of government affairs and advocacy. "This is why we put a stake in the ground and have committed to doubling survival by 2020. We will continue to champion better treatments and better outcomes."

But to double survival, we need the nation to better understand pancreatic cancer and WAGE HOPE with us.
We will continue to advocate for increased funding and resources from the federal government, raise awareness through community engagement, and provide excellent patient services and support for our novel initiatives like Clinical Trial Finder, our Know Your Tumor personalized medicine service and the Patient Registry.
---
Join us to WAGE HOPE against pancreatic cancer. Donate now to fund research and get involved with us today.
Know someone diagnosed with pancreatic cancer? Direct them to PanCAN Patient Services for free information and resources for hope.