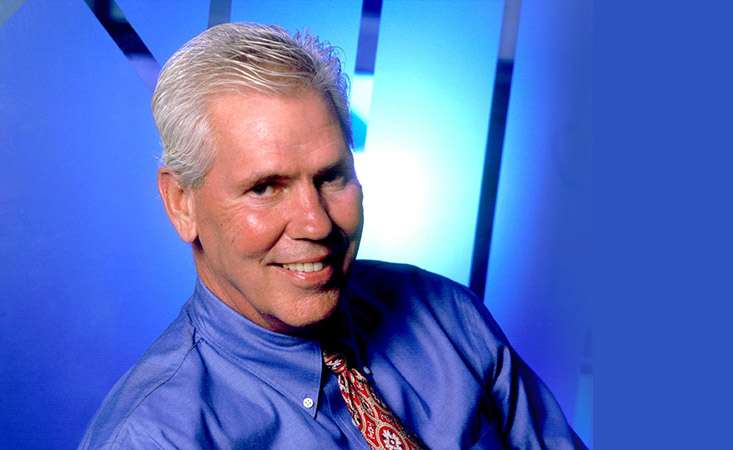 PanCAN has received a transformational gift of $25 million that will accelerate the organization's pioneering research initiatives to improve detection and treatment of pancreatic cancer.
The gift was made in honor of the memory of Skip Viragh, a pioneer in the mutual fund industry, and builds on earlier gifts made on his behalf since 2004. Viragh died from pancreatic cancer in 2003, but his legacy lives on through this generous donation – bringing the total contribution to more than $70 million, an unprecedented amount for the organization.
"We are extremely honored to be a part of Skip's amazing legacy and grateful for his family's support of PanCAN's bold vision to accelerate progress for patients," said PanCAN President and CEO, Julie Fleshman, JD, MBA. "Honoring Skip's legacy provides us the opportunity to move more rapidly and build on the important and innovative research we are doing to change outcomes for patients."
With their latest transformative gift, the Viragh family is once again demonstrating how closely PanCAN's bold approach aligns with Skip's own approach to business. The initial gifts to PanCAN in Skip's memory were used for research grants to encourage junior researchers to build a career in pancreatic cancer research. More recently, his memory fueled our funding to launch Precision PromiseSM and PanCAN's Early Detection Initiative, groundbreaking research initiatives that will be the catalyst for transforming the way pancreatic cancer is detected and treated.
This transformational gift provides PanCAN the opportunity to strategically plan for the future and invest in  key programs and priorities that will accelerate progress for patients,  including PanCAN's Therapeutic Accelerator Award, a bold research grant focused on encouraging pharmaceutical and biotech companies to prioritize pancreatic cancer and advance new therapies for patients.
In addition to the important research initiatives that PanCAN is spearheading, the Viragh family hopes that Skip's memory and philanthropic nature inspires other philanthropists to support PanCAN, saying, "We need more generous donors to join us to accelerate progress on this deadly disease."
While this latest gift in memory of Skip Viragh will make a substantial impact on PanCAN's efforts, there remains an urgency for additional funding. As PanCAN continues to lead large, long-term research and clinical initiatives, there is still the need for ongoing support to continue to make these initiatives possible and sustainable.
"Patients cannot afford to wait. We need others to join the Viraghs, ensuring the impact on the lives of pancreatic cancer patients, both today and tomorrow," Fleshman said.
Give today
. Make your gift to advance pancreatic cancer research funding, ensure free services and support for patients and families and more.