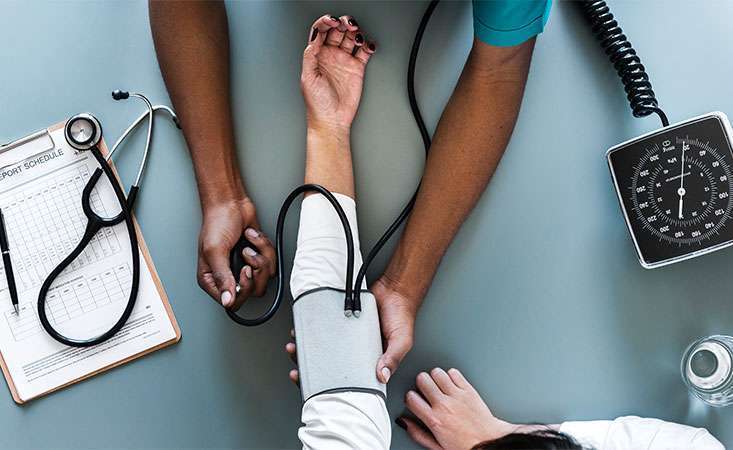 In the field of healthcare, the term "comprehensive care" refers to the approach of treating the whole patient. Healthcare teams look at the big picture of a patient's life, considering all the needs of their physical and emotional state, including their personality and a variety of other factors.
Assessing the problems and the person is essential to developing the best treatment plan and improving patient outcomes. This approach can be particularly beneficial for patients and their families fighting pancreatic cancer because of the complexity of the disease.
Victoria Manax, MD, Chief Medical Officer of the Pancreatic Cancer Action Network (PanCAN) adds, "Pancreatic cancer is not a single-faceted disease. Therefore, it is important to ensure one's care is managed by a multifaceted team."
What Is the First Step to Treating the Whole Patient?
It is critical to consult with pancreatic cancer specialists, physicians who diagnose and treat a high volume of pancreatic cancer patients. Many physicians can be knowledgeable about the disease, but the extensive clinical experience of specialists gives them a deeper understanding of the specific challenges for those living with pancreatic cancer.
Manax notes: "Despite the increasing incidence of pancreatic cancer, this is a disease that is still not seen as frequently as other cancers, such as breast, lung, etc. It is important to seek expertise from individuals whom treat this disease regularly and are familiar with the most up-to-date scientific/clinical research."
PanCAN's PanCAN Patient Services can provide you with a list of specialists in your area.
How Do You Find the Best Treatment Options?
With the best healthcare team onboard, you can focus on knowing all your treatment options. Just as each patient is unique, each pancreatic cancer tumor is different as well. Molecular profiling can give information about your tumor's biology that can be used to identify treatments that may work best for you. Ask PanCAN Patient Services if PanCAN's Know Your Tumor® service can help.
It's crucial to understand that every treatment available today was approved through a clinical trial. Pancreatic cancer patients who participate in clinical research have better outcomes. Contact PanCAN Patient Services to have a Case Manager run a trial search for you or visit Clinical Trial Finder to start your own search.
What About the Quality of Life for a Patient?
In order to go beyond the focus of treating the disease to caring for the whole patient, seeing healthcare professionals who focus on symptom management and supportive (palliative) care, early and throughout treatment, is an important aspect of care. This also includes seeking good nutritional care, with access to a registered dietitian and prescribed pancreatic enzymes.
Another key is having a support system of caregivers, family, friends, healthcare professionals and a PanCAN Patient Services Case Manager to address and manage the patient's needs. No one should face pancreatic cancer alone. Support for the pancreatic cancer patient is critical to improve quality of life and overall well-being.
The Survivor and Caregiver Network consists of pancreatic cancer survivors and caregivers who communicate one-on-one with others facing the disease.
Navigating today's complex healthcare system can often feel daunting. Though many healthcare providers support the approach of treating the whole patient, they often face hurdles.
It's important to remember that you are your own best advocate. The Pancreatic Cancer Action Network strongly recommends seeking a healthcare team that suits all your physical, mental and emotional needs. Every patient deserves to be treated with dignity for who they uniquely are and for what their personal journey requires to fight the world's toughest cancer.
Get informed about facing pancreatic cancer. For free, comprehensive, personalized disease information and resources on these topics and more, contact PanCAN Patient Services.