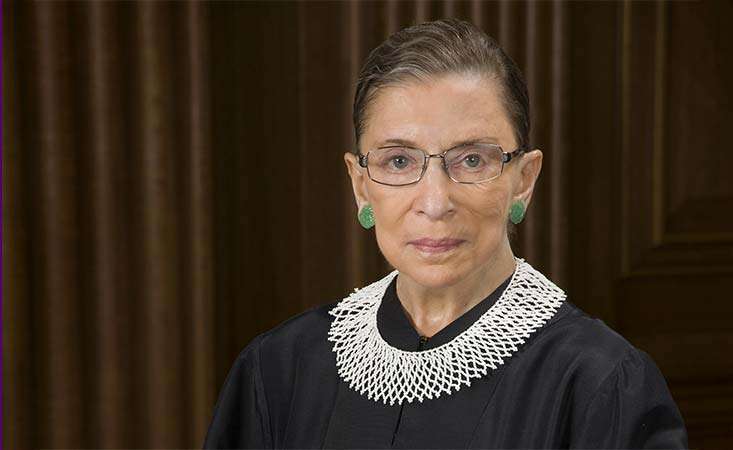 "Fight for the things that you care about but do it in a way that will lead others to join you."
— Justice Ruth Bader Ginsburg
U.S. Supreme Court Justice Ruth Bader Ginsburg has died today at age 87 due to complications related to pancreatic cancer.
She was first diagnosed with early stage pancreatic cancer in 2009. She had no symptoms of the disease at the time – it was discovered during a regular checkup. She had surgery to remove the body and tail of her pancreas, along with her spleen. Afterward, Justice Ginsburg said the experience gave her "an enhanced appreciation for the joys of being alive."
In summer 2019, a tumor was detected on her pancreas, and a biopsy was performed. And this past July, she announced she was receiving treatment for a cancer recurrence to her liver.
Justice Ginsburg had numerous bouts with cancer, including colon cancer in 1999 and, in late 2018, cancerous nodules were removed from her left lung.
Over the past 11 years, as a long-term pancreatic cancer survivor, she gave hope to many patients facing the disease.
The Pancreatic Cancer Action Network (PanCAN) is determined to continue fighting for progress for patients so that more people have a chance at longer survival.
"Justice Ginsburg's death is tragic, and it is yet another push for PanCAN to continue fighting for more research and better treatment options for all patients," said PanCAN President and CEO Julie Fleshman, JD, MBA. "Though the statistics are grim, there is reason to hope. There is a growing pancreatic cancer scientific community, many new clinical trials that could lead to new treatment options, and information and resources for patients and families fighting this disease."
One of those resources is PanCAN's Patient Services, a program where highly trained and compassionate case managers provide free, personalized information about the disease, including treatment options and support services.
Pancreatic cancer is the third leading cause of cancer-related deaths in the United States and has a five-year survival rate of 10%.
PanCAN sends its deepest condolences to Justice Ginsburg's family during this difficult time.
In tribute to her, we will continue to fight for the things we care about and do it in a way that will lead others to join us.