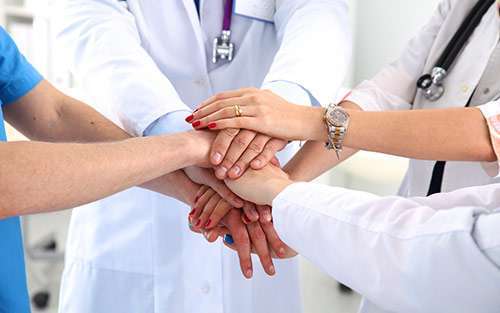 It was announced in Healthline that there are efforts underway by University of California (UC) campuses at Davis, San Francisco, Los Angeles, Irvine and San Diego to create a new consortium to study pancreatic cancer, one of the world's toughest cancers, and other deadly cancers that affect tens of thousands of Californians each year.
The consortium will focus on research toward improving detection methods and developing and testing innovative treatment options for cancer patients. One key area will be precision medicine, which utilizes the patient's tumor's biological characteristics to identify personalized treatment options.
By working collectively, the research teams can disseminate best practices, provide individualized treatment and increase survival for patients.
Andrew Lowy, MD, FACS, chief of the division of surgical oncology at Moores Cancer Center at UC San Diego Health and chair-elect for PanCAN's Scientific and Medical Advisory Board,  provided his thoughts on the collaborative effort between the universities.
"This is very exciting – there's been a lot of movement within the UC system toward uniting the campuses. Oncologists, researchers and clinicians can work together seamlessly, and this collaboration allows us to focus on and take advantage of incredible expertise at multiple institutions."
When asked about pancreatic cancer specifically, Lowy said that there is a lot of momentum in the initiative to further research.
"Pancreatic cancer is a great area for synergy – there is strong interest and strong programs at several of the UC sites. Great people will be working together to make progress move faster."
Lowy continued: "In fact, there are conversations underway to incorporate pancreatic cancer-focused efforts as pilot projects in this new consortium."
Pancreatic cancer currently has the lowest five-year survival rate of all major cancers, at just 9 percent.
Contact PanCAN Patient Services for resources about patient support and other information and services for those impacted by a pancreatic cancer diagnosis.