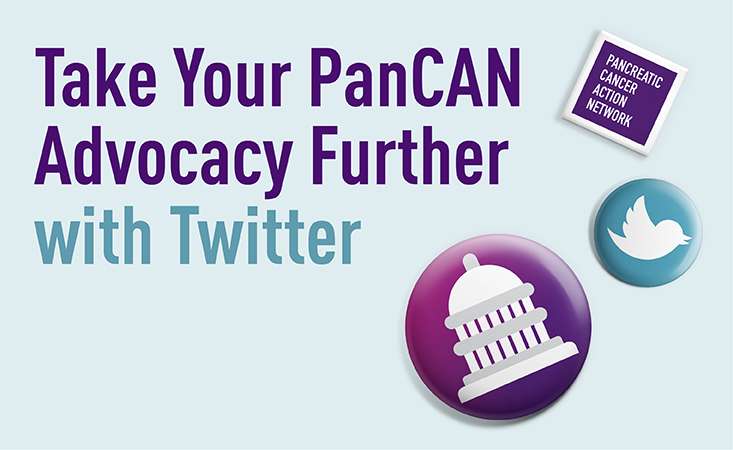 Just like a company has a budget for their spending, the United States government has a budget for theirs. That's how things like Social Security, Medicare and veterans' benefits are funded. It's also how cancer research – including pancreatic cancer – is funded.
Although the new fiscal year began on Oct. 1, 2022, Congress has not passed the budget for fiscal year 2023. Instead, they have passed a short-term continuing resolution through Dec. 16. That means while Congress hasn't come to an agreement on the budget yet, they'll temporarily fund all programs, usually based on the prior year's funding.
Right now, it's just a short-term resolution, but there is a possibility they could extend it for the full fiscal year if they're unable to reach a bipartisan agreement. A continuing resolution may keep the funding going, but that funding stays static. We need to keep advocating for a passed 2023 budget that includes an increase in funding for pancreatic cancer research. And we need them to pass it fast, because pancreatic cancer patients don't have time to wait.
Pancreatic Cancer Awareness Month starts in a few days, and we want to make a lot of noise on Capitol Hill. We need your help to get loud, and Twitter is the social media platform to use to do that.
Twitter is where members of Congress can be found via their official government accounts. Members of Congress use Twitter to communicate to their constituents, but they also read your tweets to them! If you don't have a Twitter account, consider signing up for one and following your members of Congress. From there, you can reply to their tweets, where appropriate, reminding them of our legislative priorities.
Just have your username and password near and you can tweet all three of your members of Congress in less time than it takes your morning coffee to brew.
Your advocacy gives hope to all who are affected by pancreatic cancer. Thank you in advance for raising your voice to get the fiscal year 2023 budget passed so we can continue to build a world where pancreatic cancer patients will thrive.

The House is voting soon!
Contact your representative
now to demand $20 million in dedicated funding for pancreatic cancer research. Make progress today for patients and their families.