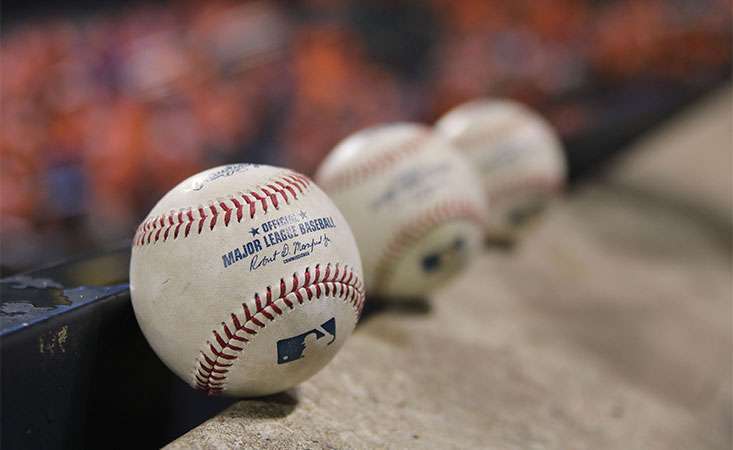 Navy blue, metallic gold and white are the colors that usually come to mind when baseball fans think of the Milwaukee Brewers, but on a recent Sunday in June, fans donned purple to support their team.
More than 100 Brewers employees formed the team "Roger's Purple Platoon" for PurpleStride Milwaukee. While they joined hundreds of others in the walk to end pancreatic cancer, their specific mission was for one very special man, Roger Caplinger. Doctors diagnosed Caplinger, the Brewers director of medical operations, with stage I pancreatic cancer in December. Since then, he has fought hard to beat the disease.
#WeveGotThis: Over the weekend, the Brewers front office rallied to support Roger Caplinger & raise money for @PanCAN, which funds research and continued care for patients and their families.: https://t.co/nXS2iXS4TK pic.twitter.com/Gex2ArSXrY

— Milwaukee Brewers (@Brewers) June 5, 2018
"We need to bring awareness to our disease," Caplinger said on the blog written by Brewers director of new media Caitlin Moyer. "We all came here today to raise dollars for pancreatic research. We need more scientists to eradicate this disease."
While "Roger's Purple Platoon" hoped to raise $2,020, a figure that represents the Pancreatic Cancer Action Network's (PanCAN) goal of doubling survival by 2020, the PurpleStride team collected far more. At this point, generous donors have donated almost $11,000 to PanCAN in Caplinger's honor.
"When we got diagnosed with this disease, we attacked it like a curveball. You either take a curveball or you hit it, and we decided to crush this," Caplinger said on the blog.
In all, PurpleStride Milwaukee raised more than $200,000 for PanCAN, which helps the nonprofit organization attack pancreatic cancer on all fronts: research, clinical initiatives, patient services andadvocacy.
Read the full story about Caplinger and his team "Roger's Purple Platoon."
Sign up for your local
PurpleStride
– the walk to end pancreatic cancer – today!