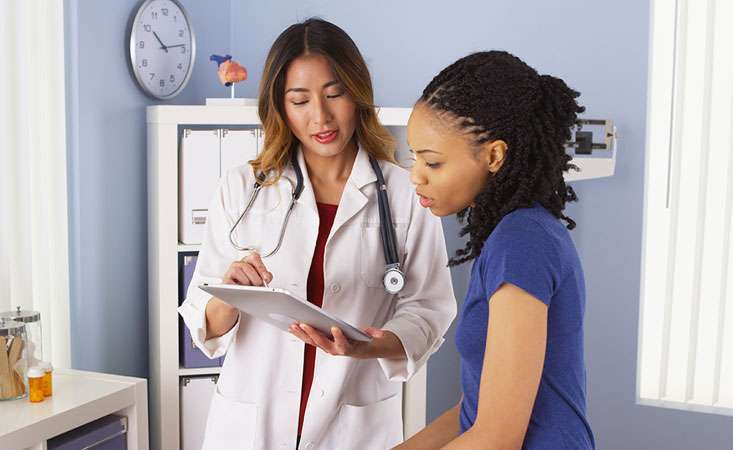 Editor's note: You may have heard breakthrough news that came out of the American Society of Clinical Oncology (ASCO) Annual Meeting yesterday, describing positive results from two phase III clinical trials aimed to improve survival for pancreatic cancer patients who are eligible for surgery. Please see the link above to learn more about a study that found that patients treated with chemotherapy and radiation therapy prior to surgery (known as neoadjuvant treatment) had a survival advantage compared to patients who went straight to surgery.
Below, please find answers to frequently asked questions about the trial comparing chemotherapy regimens offered after surgery (known as adjuvant treatment).
What were the findings?
The trial, which took place in France, compared adjuvant treatment options (after surgery). Patients were carefully selected to participate in the trial if they had undergone a successful surgical resection of their tumor and were in very good health.
Patients who received a modified version of a combination of chemotherapies known as FOLFIRINOX fared significantly better than those who were treated with a single chemotherapy, gemcitabine. The median overall survival for patients treated with mFOLFIRINOX was 54.4 months, compared to 38.4 months for patients treated with gemcitabine.
What did we already know about FOLFIRINOX?
Positive clinical trial results were announced at the ASCO Annual Meeting in 2010, comparing FOLFIRINOX to gemcitabine to treat pancreatic cancer patients with metastatic disease, which is cancer that spread to other organs beyond their pancreas.
So why was there another trial?
Although a clinical trial had previously shown that FOLFIRINOX is superior to gemcitabine alone in the treatment of patients with metastatic pancreatic cancer, clinicians and researchers did not know if these results would also apply to patients whose tumors are confined to their pancreas and who underwent surgery. Therefore, an additional clinical trial was necessary to rigorously compare the new treatment options in this patient population.
Pancreatic cancer patients who participate in clinical research have better outcomes. Every treatment available today was approved through a clinical trial. The Pancreatic Cancer Action Network (PanCAN) strongly recommends clinical trials at diagnosis and during every treatment decision.
What about side effects?
FOLFIRINOX is known to be a particularly powerful chemotherapy regimen and can cause severe side effects in patients. The patients in this trial received a modified version of FOLFIRINOX, which was intended to lessen some of the side effects. Still, more than 75 percent of patients who received adjuvant mFOLFIRINOX in the clinical trial experienced severe side effects, although the investigator indicated that most of these reactions occurred before the dosage was modified. About half of the patients treated with gemcitabine had major side effects.
Seeing healthcare professionals who focus on symptom management and supportive (palliative) care improves outcomes and is critical for your quality of life. PanCAN strongly recommends that symptom management and supportive (palliative) care should be provided early in your diagnosis as well as during and after treatment.
How many patients qualify for surgery?
Currently, fewer than 20 percent of pancreatic cancer patients are considered eligible for surgery at diagnosis. Surgery offers the best opportunity for long-term survival, and the newly announced results from ASCO can impact clinical practice and further improve outcomes for this patient population.
However, the majority of cases are diagnosed once the disease is more advanced because there is currently no standard diagnostic tool or established early detection method for pancreatic cancer. Efforts are underway, including Early Detection Targeted Grants awarded by PanCAN, to determine the best strategy to detect the disease earlier and allow more patients to be eligible for surgery.
What happens next?
Based on the clinical trial results presented at the ASCO Annual Meeting, health care professionals can immediately start integrating revised neoadjuvant and adjuvant treatment strategies into their practice – while carefully deciding which patients are the best candidates and thoroughly discussing the patient's treatment goals and benefits and risks of various therapeutic options with them.
And, additional clinical trials are underway to test other treatment options for patients with all stages of pancreatic cancer to continue to help patients live longer and feel better.
Contact Patient Central
with any questions about these studies, treatment options, clinical trials, supportive (palliative) care tools and more.