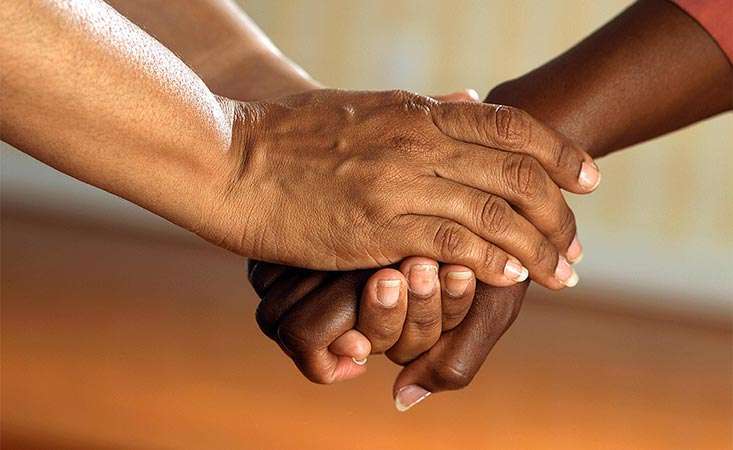 Pancreatic cancer caregivers can be family members, partners, close friends or anyone helping a loved one who is fighting the disease. They often serve many different roles, which can change over time, and as family and friends, they are usually not professionally trained.
Caregivers may help with daily activities, such as running errands, making meals, giving medication, or assisting with bathing and dressing. They may be coordinating doctor's visits, driving loved ones to appointments, or handling insurance and general finances. They also provide important emotional support, through caring companionship, love, encouragement and a listening ear.
"The caregiver role is broad and refers to a wide range of ways to support a loved one with cancer," said Nicole Lise Feingold, MA, director of Patient Services for the Pancreatic Cancer Action Network (PanCAN). "In fact, different people may be helping in different ways, depending on their availability, comfort performing certain tasks, and expertise. Even being the person who communicates care, concern and love is serving in a caregiving role.
"The bottom line is that caregivers of all types are incredibly vital to the person fighting pancreatic cancer."
Caregivers may also be supporting their loved one from a distance, or coordinating efforts with others to ensure all of the patient's needs are being met.
Because caregiving can be a 24-hour-a-day, 7-day-a-week job, it can be an overwhelming responsibility. Going through the physical and emotional ups and downs of the disease alongside a loved one can be challenging and stressful, so it's equally important for caregivers to care for themselves, too.
Self-care tips for pancreatic cancer caregivers include:
Ask for help when you need it. Ask family members, friends or neighbors for help with errands, caring for your loved one or household chores.
Seek out support from friends who are willing to listen to your frustrations and offer support.
Get adequate sleep as often as you can.
Seek expert help from home health services, psychologists, counselors or other specialists if needed.
Find some time every day to do something for yourself – take a walk or a yoga class, call a friend, enjoy a book or grab dinner with friends.
Do whatever refreshes and renews you.
Support for the pancreatic cancer patient is critical to improve quality of life and overall wellbeing. Having a support system of caregivers, family, friends, healthcare professionals and a PanCAN Patient Services Case Manager is important to address and manage the needs of the patient.
PanCAN's Survivor & Caregiver Network matches patients and caregivers with a volunteer who has been through similar experiences. A PanCAN Patient Services Case Manager can connect caregivers with volunteers who would be happy to share their experiences and provide encouragement and support.
One final reminder for all caregivers: Even the little things matter. You may not receive immediate recognition for your assistance, but even the smallest of efforts are appreciated.
For resources and information to help patients and caregivers cope with all aspects of a pancreatic cancer diagnosis and to access our Survivor & Caregiver Network,
contact Patient Services
.