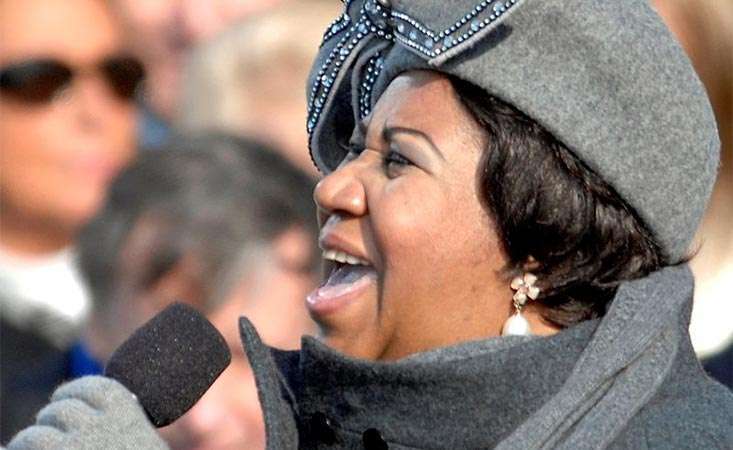 18-Time Grammy Award-Winning Singer, Songwriter Loses Battle with World's Toughest Cancer
MANHATTAN BEACH, Calif. — (Aug. 16, 2018) The family of Aretha Franklin confirmed Thursday that the 18-time Grammy Award-winning singer and songwriter best known for hits like "Respect," "(You Make Me Feel Like) A Natural Woman" and "Spanish Harlem," died of pancreatic cancer. She was 76 years old.
Pancreatic cancer has the lowest five-year survival rate of any major cancer in the United States at only 9 percent. In 2018, more than 55,000 people will be diagnosed and approximately 44,000 will die from the disease.
Franklin died from a form of pancreatic cancer known as pancreatic neuroendocrine cancer (pancreatic NETs or PNETs), which account for about six percent of all pancreatic tumors. They develop from the abnormal growth of endocrine (hormone-producing) cells in the pancreas called islet cells. This is why these tumors are sometimes referred to as "islet cell tumors."
Also important to note, African-Americans have the highest incidence rate of pancreatic cancer, between 28 percent and 59 percent higher than the incidence rates for other racial/ethnic groups.
"We mourn the loss of a legend and urge the public to take action against pancreatic cancer," said Julie Fleshman, JD, MBA, president and CEO of the Pancreatic Cancer Action Network (PanCAN). "We are working diligently to change outcomes for patients but we need more people to get involved and help fund critical research."
Franklin joins a growing list of other notable public figures, actors and musicians who've passed away from pancreatic cancer.
PanCAN has an urgent goal to improve outcomes for patients battling the disease today and double survival by 2020. The organization attacks pancreatic cancer using a comprehensive approach focused on research, clinical initiatives, patient services and advocacy.
Support the Pancreatic Cancer Action Network's urgent goal to double survival by 2020. Follow the Pancreatic Cancer Action Network on Twitter, Instagram and Facebook.