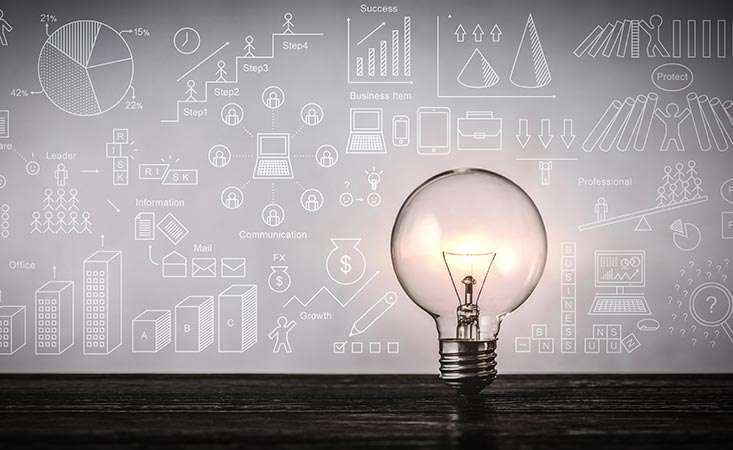 Choice of Funding Start Dates Provides New Grantees Support and Flexibility in the Midst of Coronavirus Pandemic
Please note: This press release has been edited since its original publish date to reflect changes in donor recognition for the Pancreatic Cancer Action Network's 2020 research grants, effective July 6, 2020.
MANHATTAN BEACH, Calif. (June 30, 2020) – The Pancreatic Cancer Action Network (PanCAN), a leading patient advocacy organization, announced today the recipients of its 2020 research grants and grant extensions. This year, 10 grants are being newly awarded and five previously funded grants are being extended. As such, PanCAN's total research investment in fiscal year 2020 is $21 million with $4.75 million toward competitive grants, bringing the organization's total projected research investment, including its grants program and clinical and scientific initiatives, to approximately $126 million.
"Pancreatic cancer is the third leading cause of cancer-related deaths in the United States, and diagnoses continue to rise," said Julie Fleshman, JD, MBA, president and CEO of PanCAN. "Research is key as we fight to improve patient outcomes, and we are so grateful to our generous donors who allow us to fund this important science."
The following researchers are recipients of PanCAN grants this year:
Susan Bates, MD, Columbia University
Daria Esterházy, PhD, University of Chicago
Gillian Gresham, PhD, Cedars-Sinai Medical Center, funded in memory of Skip Viragh
Fengzhi Li, PhD, Roswell Park Comprehensive Cancer Center
Alexander Muir, PhD, University of Chicago
Kenneth Olive, PhD, Columbia University
Krushana Patra, PhD, University of Cincinnati, funded by Steven & Cheryl Kole and Harriet & Gerald Berner Family Charitable Fund
Xiaoyang Qi, PhD, University of Cincinnati
Mustafa Raoof, MD, FACS, City of Hope, funded in memory of Skip Viragh
Jill Smith, MD, Georgetown University
In addition to the new 2020 funding, PanCAN and its scientific reviewers have also awarded five grant extensions to previously funded investigators to continue their highly promising projects. Extension recipients include:
Darren Carpizo, MD, PhD, University of Rochester
Nicholas Cosford, PhD, Sanford Burnham Prebys Medical Discovery Institute
Sharon Gorski, PhD, British Columbia Cancer Agency Branch
Sunil Hingorani, MD, PhD, Fred Hutchinson Cancer Research Center
Wantong Yao, MD, PhD, MD Anderson Cancer Center
Of the newly awarded grants, this year's recipients include eight first-time PanCAN grantees and three new institutions. Five grants awarded support projects led by early-career researchers, helping them further establish themselves in order to secure funding from other sources in the future. The other five grantees received translational grants, which support projects aiming to take important discoveries from the laboratory to the clinic for patient benefit. All grantees and extensions were selected through an open and highly competitive, peer-review process.
Like much of the world, the pancreatic cancer research community has been heavily affected this year due to the novel coronavirus disease (COVID-19) and resulting global pandemic. In many instances, laboratories were forced to shut their doors costing investigators precious resources, progress and – most importantly – time. The impact has been especially challenging for early-career investigators who don't yet have robust foundational data and experimental results to build from.
To help solve for this, for the first time ever, PanCAN has offered a flexible start date to allow grantees time to prepare their labs and teams before undertaking the experiments they proposed for their PanCAN research grant. Recipients were given the option to initiate their funded period on July 1, marking the beginning of PanCAN's fiscal year, or to postpone their start date until September or even January 2021. In addition, PanCAN is allowing flexibility with reporting deadlines and other requirements for active grantees.
"We realize this is an extremely difficult time to be running a lab, so we are taking measures to support our grantees however we can," said Lynn Matrisian, PhD, MBA, chief science officer at PanCAN. "Even in the midst of a pandemic, pancreatic cancer does not slow down or stop, and the research our grantees are conducting is more important than ever."
Since 2003, PanCAN's grants program has awarded 199 grants to 187 scientists at 71 institutions. Beyond research funding, grant recipients also gain access to PanCAN's Community for Progress, a cohesive network of researchers focused on improving pancreatic cancer patient outcomes through mentorship and collaboration.