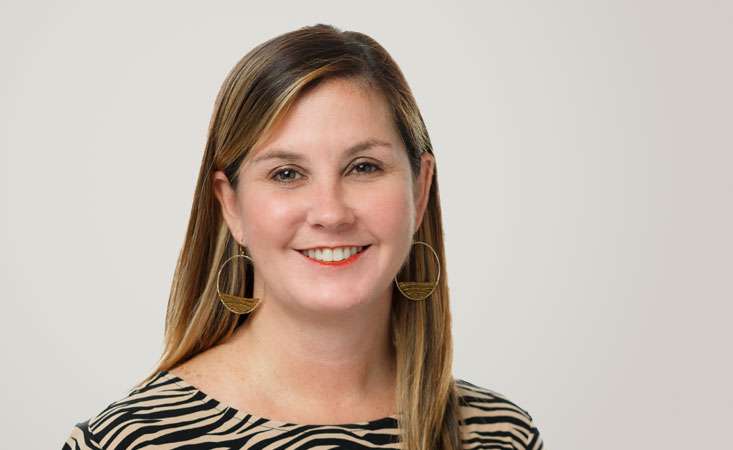 LOS ANGELES, Calif. – (Sept. 7, 2023) – The Pancreatic Cancer Action Network (PanCAN), a leading nonprofit in the fight against pancreatic cancer, is thrilled to announce the appointment of Jill Davis, as its first-ever Chief Growth Officer (CGO). This strategic addition to the leadership team marks a pivotal moment for the organization as it strengthens its commitment to expanding its impact and accelerating progress in the fight against pancreatic cancer.
As CGO, Davis will lead PanCAN's growth strategy and trajectory. Her role oversees fundraising, community engagement, volunteer relations, and marketing, with goals to increase public awareness of the organization, acquire new constituents, and bring new avenues for fund development. This newly created role for the organization reports directly to Julie Fleshman, JD, MBA, president and CEO of PanCAN and Davis's appointment is effective immediately.
"We are delighted to have a successful nonprofit leader like Jill join the PanCAN executive team," said Fleshman. "Her passion for our cause and demonstrated ability to lead strategic initiatives makes her the perfect fit for this pivotal role that will drive progress toward the aggressive goals we've set for ourselves in our long-term plan, including raising $80 million annually and increasing public awareness for PanCAN to 30 percent by 2030."
PanCAN's mission to take bold action to improve the lives of everyone impacted by pancreatic cancer is a personal one for Davis, having lost her uncle and godfather to the disease in 2009 just four months after he was diagnosed. In late 2020, Davis's family was affected again when her father, Paul, was diagnosed with pancreatic cancer. Fortunately, Davis's father was diagnosed at an early stage, allowing him to have the Whipple procedure in February 2021. He currently has no evidence of disease.
"Following my father's diagnosis, I feel called to support other families dealing with this dire diagnosis and I see this role as a very special opportunity for me to blend my personal and professional purpose." said Davis. "At PanCAN, I see the amazing opportunity we have to galvanize our community to increase the survival rate for pancreatic cancer patients. The work we do to invite supporters and donors into this community while honoring an individual's purpose, allowing them to share their unique passions, and providing them with meaningful engagement opportunities will help us to create a world in which all patients with pancreatic cancer will thrive."
Most recently, Davis held the position of Chief Resource Development and Growth Officer at Share Our Strength, a national organization working to end childhood hunger and poverty in the United States. During her nearly nine-year tenure with the organization, she also served as Senior Vice President of Corporate Partnerships. Davis has also held marketing leadership roles with the Elizabeth Glaser Pediatric AIDS Foundation and ALSAC/St. Jude Children's Research Hospital. She earned a B.S. in Marketing and Public Relations from the University of Alabama.
For more information about the Pancreatic Cancer Action Network and its urgent mission to save lives, visit pancan.org or follow PanCAN on Twitter, Instagram and Facebook.