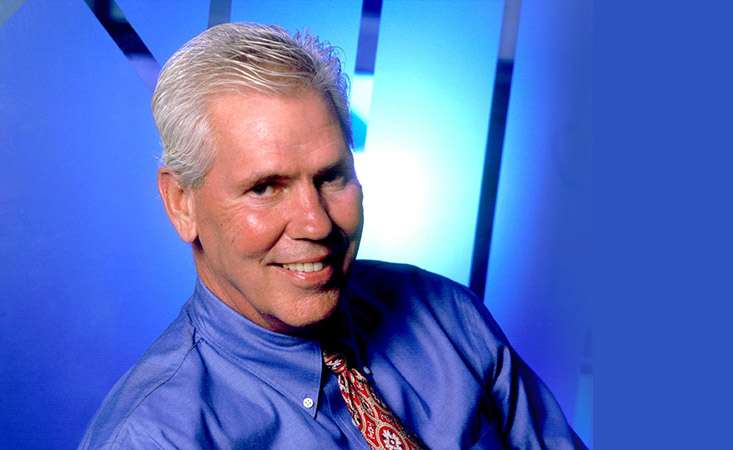 Gift Was Made in Memory of Skip Viragh Who Passed from the Disease In 2003 and Brings the Total Contribution in His Memory to More Than $70 Million
Los Angeles, Calif. – (March 14, 2023) The Pancreatic Cancer Action Network (PanCAN) received a $25 million gift that will accelerate the organization's critical research initiatives to detect the disease earlier and find better treatment options for pancreatic cancer patients. The gift was made in honor of the memory of Skip Viragh, one of the country's most influential investment fund innovators. It builds on other transformational gifts his family has made to PanCAN since 2004. Skip died from pancreatic cancer in 2003 but his legacy lives on through this generous donation — bringing the total contribution to more than $70 million, an unprecedented amount for the organization.
PanCAN will use the multimillion dollar gift to advance its strategic research initiatives including PanCAN's Precision Promise℠ clinical trial, which seeks to accelerate the approval of new treatment options for pancreatic cancer patients; PanCAN's Early Detection Initiative (EDI), with a goal of developing a strategy to diagnose pancreatic cancer earlier when surgery is still possible; and PanCAN's Therapeutic Accelerator Award, a bold initiative focused on changing the status quo in pancreatic cancer clinical trials to advance new pancreatic cancer therapies.
Pancreatic cancer is the third leading cause of cancer-related death in the United States with a five-year survival rate of just 12%. With no standard early detection test and few effective treatment options, there continues to be an urgent need to increase funding, research, and awareness to improve outcomes for people with pancreatic cancer.
The family of Skip Viragh has made a significant investment in PanCAN over the years—a total of $70.4 million including today's gift — because of the organization's bold vision to change patient outcomes. Their initial gifts were used for grants to encourage more scientists to build a career in pancreatic cancer research. More recently, they gave funding to launch Precision Promise and EDI, PanCAN's groundbreaking research initiatives that will be the catalyst for transforming the way pancreatic cancer is detected and treated.
"We are extremely grateful to Skip's family for their generosity and for supporting PanCAN's bold vision for accelerating progress for this disease," said PanCAN President and CEO, Julie Fleshman, JD, MBA. "Their investment will help us build on the important and innovative research we are doing to move the needle on this disease more rapidly."
With their latest transformative gift, the Viragh family is once again demonstrating how closely PanCAN's vision aligns with Skip's. "He was a risk taker. He would be extremely proud of the work that has taken place as a result of his contributions."
In addition to the important research work that PanCAN is doing, the Viragh family hopes their investment inspires other philanthropists to support PanCAN, saying, "We need more generous donors to join us to accelerate progress on this deadly disease."
Watchdog group Charity Navigator ranks PanCAN as one of the top nonprofits in the country for fiscal responsibility. This is the 18th year in a row that PanCAN has earned a four-star rating – the highest rating an organization can receive. Organizations like PanCAN that receive a four-star rating are considered to exceed industry standards for operational excellence.
While the Viragh gift will make a substantial impact on PanCAN's large, long-term research and clinical initiatives, there remains an urgent need for additional funding to fuel sustainable progress.
"We must continue to drive progress to help save lives. PanCAN and the Viraghs invite supporters to join us so that we can continue to make an impact on the lives of pancreatic cancer patients, both today and tomorrow," Fleshman said.
For more information about the Pancreatic Cancer Action Network and its urgent mission to save lives or to make a donation today, visit pancan.org or follow PanCAN on Twitter, Instagram and Facebook.
About the Pancreatic Cancer Action Network
The Pancreatic Cancer Action Network (PanCAN) leads the way in accelerating critical progress for pancreatic cancer patients. PanCAN takes bold action by funding life-saving research, providing personalized patient services and creating a community of supporters and volunteers who will stop at nothing to create a world in which all pancreatic cancer patients will thrive. For 18 years in a row, PanCAN has earned a Four-Star Rating from Charity Navigator – the highest rating an organization can receive. This rating designates PanCAN as an official "Give with Confidence" charity, indicating strong financial health, ongoing accountability and transparency.