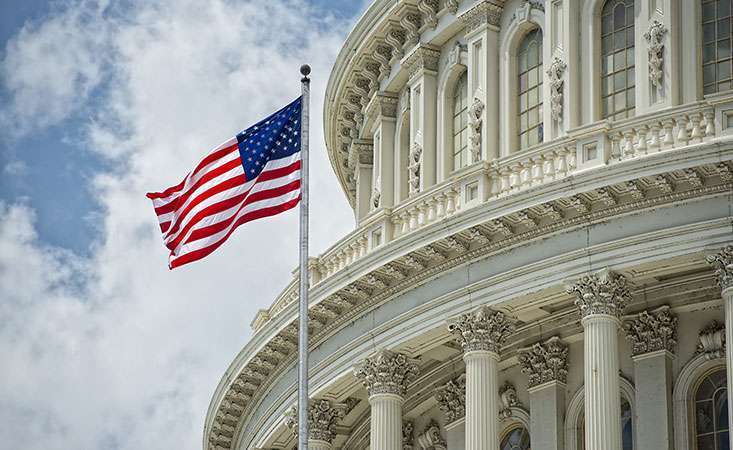 Federal Funding Increases Fuel Research Progress and Help Improve Patient Outcomes
LOS ANGELES, Calif., (June 14, 2023) – The Pancreatic Cancer Action Network (PanCAN), a leading pancreatic cancer patient advocacy organization, today launched its Call on Congress Day campaign, part of its annual advocacy strategy to mobilize pancreatic cancer survivors, caregivers and supporters from around the United States to urge their members of Congress to increase the federal research investment for the world's deadliest cancer. This year, advocates are asking Congress to increase the investment in the dedicated Pancreatic Cancer Research Program at the Department of Defense (DOD) from $15 to $20 million and secure $50.924 billion for the National Institutes of Health (NIH) base budget, including $9.988 billion for the National Cancer Institute (NCI).
Pancreatic cancer is the world's toughest cancer and is on track to become the second leading cause of cancer-related death in the United States. It demands urgent action to save lives. Given few effective treatments and no standard early detection test, research funding continues to be critical in the fight against this challenging disease — and approximately 80% of funding comes from the federal government, highlighting the importance of the efforts of PanCAN and its advocates.
"While the political discourse in this country often continues to be divided down party lines, increasing federal research investment for deadly diseases like pancreatic cancer is a bipartisan issue and we're grateful to have champions in Congress on both sides of the aisle," said Julie Fleshman, JD, MBA, president and CEO of PanCAN. "Pancreatic cancer does not discriminate. We urge Congress to make this vital research a priority in order to fuel progress and improve outcomes for patients."
To demonstrate how simple it is to take action by calling members of Congress to make these asks, Star Trek actress, 19-year pancreatic cancer survivor, and PanCAN advocate, Kitty Swink, recorded herself making calls to the offices of her three members of Congress. The videos, shared on PanCAN social media, encourage other advocates to join the movement and make their voices heard. Also, for the first time this year, advocates can join a virtual PanCAN Action Chat to make calls to Congress in community with one another, connecting their passion and actions as a united group.
Thanks to PanCAN and its advocates, the federal research investment in pancreatic cancer at the NCI has steadily grown over the last two decades. In 1999, when PanCAN was founded, the investment was just $17.7 million. By 2018 (the latest data available), it had grown to $182.1 million. This funding has had a significant impact on the five-year pancreatic cancer survival rate which increased from just 4% in 1999 to 12% this year. PanCAN and its advocates have an ambitious goal of increasing the five-year survival rate to 20% by 2030.
To learn how to Call on Congress today to accelerate progress, go to pancan.org/calloncongressday.
About the Pancreatic Cancer Action Network
The Pancreatic Cancer Action Network (PanCAN) leads the way in accelerating critical progress for pancreatic cancer patients. PanCAN takes bold action by funding life-saving research, providing personalized patient services and creating a community of supporters and volunteers who will stop at nothing to create a world in which all pancreatic cancer patients will thrive. For 18 years in a row, PanCAN has earned a Four-Star Rating from Charity Navigator – the highest rating an organization can receive. This rating designates PanCAN as an official "Give with Confidence" charity, indicating strong financial health, ongoing accountability and transparency.