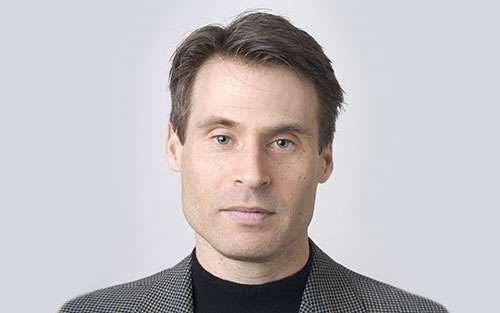 Jason Kuhn, Veteran Automotive Entrepreneur, Rejoins the Pancreatic Cancer Action Network Board Of Directors
Kuhn, Chairman and CEO of Kuhn Automotive Group, Lost Father to Pancreatic Cancer
Manhattan Beach, CA – (April 14, 2016) — Jason Kuhn, veteran automotive entrepreneur and Chairman and CEO of Kuhn Automotive Group, rejoins the Pancreatic Cancer Action Network national Board of Directors.
Kuhn first joined the Pancreatic Cancer Action Network Board of Directors in 2003, shortly after his father was diagnosed with the disease. He served for ten years and spent four of those years as Chair before taking a short hiatus.
Pancreatic cancer has a five-year relative survival rate of just 8 percent and will take the lives of more individuals than breast cancer this year.
"Serving the pancreatic cancer community through the Pancreatic Cancer Action Network gives me the opportunity to honor my father and continue his legacy," said Kuhn, an Allentown, Pa., native who currently resides in Tampa, Fla., with his wife and four children. "I'm humbled to rejoin this dynamic, dedicated group of professionals committed to doubling survival by 2020."
Kuhn graduated from Washington University in St. Louis with a degree in Business Administration. He earned his law degree at Cardozo Law School in New York City and his LL.M. in tax law at New York University School of Law.  Subsequently, he worked as a tax consultant for KPMG in its Manhattan headquarters.
He entered the automotive business in 1996 and through Kuhn Automotive Group, employs approximately 300 people with locations in Tampa, Atlanta and soon in Columbus, Ohio.
"Jason's tenacity to fight for change in the pancreatic cancer community is inspiring," said Julie Fleshman, JD, MBA, president and CEO of the Pancreatic Cancer Action Network. "We are thrilled to have him rejoin our Board of Directors."
Learn more about the Pancreatic Cancer Action Network by visiting /.
Follow the Pancreatic Cancer Action Network on Twitter, Instagram or Facebook.
# # #
About the Pancreatic Cancer Action Network
The Pancreatic Cancer Action Network is the national organization creating hope in a comprehensive way through research, patient support, community outreach and advocacy for a cure. The organization is leading the way to increase survival for people diagnosed with this devastating disease through a bold initiative — The Vision of Progress: Double Pancreatic Cancer Survival by 2020. To continue to accelerate progress, a goal to raise $200 million by 2020 is also in place. Together, we can Wage Hope and rewrite the future of pancreatic cancer.
MEDIA INQUIRIES ONLY CONTACT:
Cara Martinez
Senior Manager, Public Relations
Pancreatic Cancer Action Network
Direct: 310-706-3357
Email: cmartinez@pancan.org

ALL OTHER INQUIRIES, PLEASE CALL THE PANCREATIC CANCER ACTION NETWORK AT 877-272-6226 OR EMAIL INFO@PANCAN.ORG.