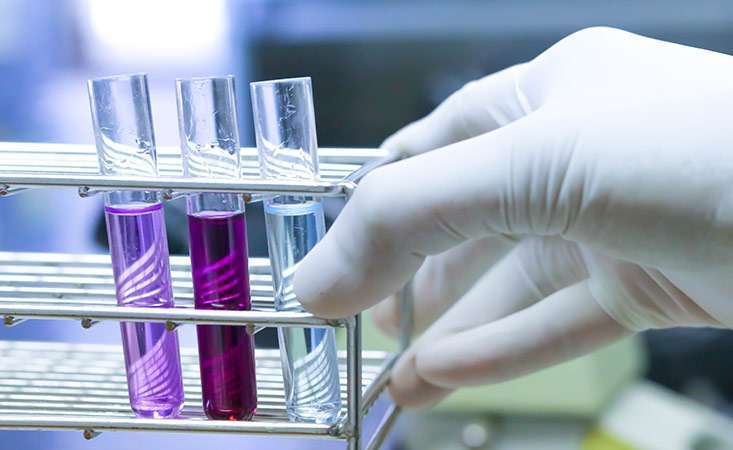 Pivotal Research Study Identifies Four Subtypes of Pancreatic Cancer
Manhattan Beach, CA – (February 24, 2016) — Today, researchers from the Australian Pancreatic Cancer Genome Initiative (APGI) published a pivotal study in the journal Nature that identified four subtypes of pancreatic cancer.
These subtypes can be critically important when determining the best treatment options for each patient. These molecular changes were observed in samples from 456 pancreatic cancer patients, the largest data set analyzed anywhere in the world to-date.
"We can no longer design clinical trials or treatment plans with a one-size-fits-all mentality," said Lynn Matrisian, PhD, MBA, vice president of Scientific and Medical Affairs at the Pancreatic Cancer Action Network. "This pivotal study not only provides a better understanding of pancreatic cancer genetic changes, but has implications for personalized treatment approaches."
The APGI team was joined by collaborators from around the world, including several Pancreatic Cancer Action Network research grant recipients and Scientific and Medical Advisory Board members. This study builds upon previous findings, also published in Nature, which analyzed genetic changes in 100 pancreatic cancer patient samples.
Pancreatic cancer has long represented one of the most significant challenges in cancer research with a five-year relative survival rate of just 8 percent. Announced in a report released by the American Cancer Society last month, pancreatic cancer deaths surpassed the number of breast cancer deaths this year to become the third leading cause of cancer-related death in the U.S.
To change the treatment paradigm for pancreatic cancer and drive clinical trials based on the needs of real patients and their disease characteristics, the Pancreatic Cancer Action Network is working on several personalized medicine initiatives, including its Know Your TumorSM precision medicine program.
Know Your Tumor provides patients access to molecular profiling of their pancreatic tumors. The molecular profiling reveals which genetic changes contribute to each patient's tumor formation and progression, and expert review of the results can help the patient's doctor select the best treatment options for that individual.
To-date, the Pancreatic Cancer Action Network has provided molecular data to 175 patients through Know Your Tumor. Of the 175, 40 percent of patients with pancreatic ductal adenocarcinoma (the most common form of pancreatic cancer) have identified genetic alterations that may be helpful as patients and their oncologists make treatment decisions. These options include clinical trials and other off-label treatments, which may help improve the patient's outcome.
"Personalized medicine efforts like our Know Your Tumor program capitalize on these very genetic changes in order to determine the ideal treatment options for patients, based on each tumor's molecular profile," said Matrisian.
For more information about Know Your Tumor and other patient services, please contact PanCAN Patient Services Monday – Friday, 7 a.m. – 5 p.m. PDT, at 877.573.9971, or complete our contact form.
CITATION: Bailey P, et al. Genomic analyses identify molecular subtypes of pancreatic cancer. Nature, doi:10.1038/nature16965 (2016).
# # #
About the Pancreatic Cancer Action Network
The Pancreatic Cancer Action Network is the national organization creating hope in a comprehensive way through research, patient support, community outreach and advocacy for a cure. The organization is leading the way to increase survival for people diagnosed with this devastating disease through a bold initiative — The Vision of Progress: Double Pancreatic Cancer Survival by 2020. To continue to accelerate progress, a goal to raise $200 million by 2020 is also in place. Together, we can Wage Hope and rewrite the future of pancreatic cancer.