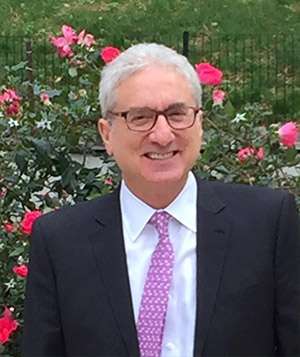 Raising Visibility: Pancreatic Cancer Action Network Hires Its First Chief Communications Officer
Michael Rosen, a Brand Champion with Extensive Experience in National Media, Brings a Diverse Background in Digital Strategy, PR, Marketing, Storytelling and Video Production
MANHATTAN BEACH, Calif. – (Feb. 27, 2017) The Pancreatic Cancer Action Network (PanCAN) has hired its first chief communications officer, Michael Rosen, to provide strategic oversight for the organization's communications — an area that includes messaging, public relations, marketing and awareness efforts for both the organization and pancreatic cancer. Rosen will report to Julie Fleshman, JD, MBA, the president and CEO of the Pancreatic Cancer Action Network and will be based in New York. The appointment is effective immediately.
"As we work to improve outcomes for patients facing the world's toughest cancer, we must also elevate the national dialogue surrounding the disease," Fleshman said. "With three decades of proven expertise, Michael has the leadership needed to drive visibility to the cause."
One of Rosen's key roles will be increasing awareness about the organization's ground breaking research and clinical initiatives like Precision Promise, a revolutionary clinical trial that will dramatically accelerate progress and bring promising therapies to patients faster.
"I am incredibly proud to work for an organization that is funding critical and pioneering research," Rosen said. "Our approach offers real hope to increase survival rates for pancreatic cancer patients. And there is nothing more important."
Most recently, Rosen served as executive vice president of marketing and communications for the Mental Health Association of New York City, where he managed all marketing, communications strategies and development. Between 2013 and 2016, Rosen led strategic communications for Autism Speaks, the world's largest autism advocacy organization.
Prior to entering the nonprofit sector, Rosen had an award-winning career in network television news. As the Executive Producer first of The Saturday Early Show and then CBS This Morning Saturday, Rosen oversaw the entire broadcast and grew the viewing audience by 10 percent. At ABC News, Rosen was second in charge for the network's Peabody Award-winning coverage of 9/11, and covered the war in Kosovo on location. Rosen has been honored with three Emmy Awards, two Peabody Awards and four DuPont Awards.
Rosen earned his BA in political science from Boston College.
Learn more about the Pancreatic Cancer Action Network and follow the organization on Twitter, Instagram and Facebook.