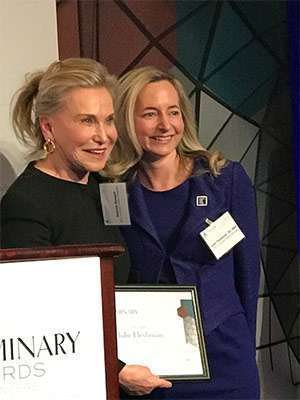 PANCREATIC CANCER ACTION NETWORK ANNOUNCES NEW CHAIR, VICE CHAIR AND MEMBER TO NATIONAL BOARD OF DIRECTORS  
MANHATTAN BEACH, Calif. – (July 8, 2016) The Pancreatic Cancer Action Network is pleased to announce new leadership to its National Board of Directors.
Jeanne Weaver Ruesch was named Chair of the Board, after serving as vice chair for the past three years. Ruesch's late husband, Otto J. Ruesch, died from pancreatic cancer in Oct. 2004 at the age of 64.
"Serving as Chair of the board and supporting the Pancreatic Cancer Action Network as we work to double survival by 2020 is a tremendous honor," said Ruesch. "I look forward to working with the Board and all of our supporters to accelerate progress and achieve our ambitious goals."
Ruesch also serves as Chair of the Ruesch Family Foundation, a charitable entity in the Washington region, founded in 2004 by her and her late husband. Prior to the foundation's founding, Ms. Ruesch served as the Executive Vice President and Chief Operating Officer of Ruesch International, an international financial services company with nine offices in the United States and Europe providing global payment solutions for corporations worldwide.
Ruesch also is Chair of the National Symphony Orchestra at the Kennedy Center, Founder of the Ruesch Center for GI Cancers at Georgetown Medical Center, Chair of the Advisory Board for the Institute on Women, Peace and Security at Georgetown University, and a member of the Board of Medstar Georgetown University Hospital. She has two sons Matthew and Christoph, and resides in Chevy Chase, Maryland.
Hilarie Koplow-McAdams was appointed the role of Vice Chair after serving for three years as a board member. Koplow-McAdams' father died from pancreatic cancer in 2012. She currently serves as president at New Relic, a software analytics company in San Francisco, and lives in the Bay Area with her family.
The Pancreatic Cancer Action Network also welcomes first-time board member Craig A. Rogerson. Rogerson, a father to three, lost his wife Carina to pancreatic cancer in 2009. Rogerson is president and CEO of Philadelphia-based Chemtura and a graduate of Michigan State University with a degree in chemical engineering.
Ruesch, Koplow-McAdams and Rogerson will fulfill three-year terms from July 1, 2016 to June 30, 2019.
Laurie MacCaskill, a 10-year pancreatic cancer survivor, completed her role as Chair of the Board, serving in that role from July 1, 2013 to June 30, 2016.  She will remain on the Board as a member.
"Laurie's leadership and guidance, coupled with her perspective as a pancreatic cancer survivor, brought tremendous value to our Board and organization," said Julie Fleshman, JD, MBA, president and CEO of the Pancreatic Cancer Action Network. "Our organization is stronger thanks to Laurie's countless contributions."
Learn more about the Pancreatic Cancer Action Network by visiting /.
Follow the Pancreatic Cancer Action Network on Twitter, Instagram or Facebook.
# # #
About the Pancreatic Cancer Action Network
The Pancreatic Cancer Action Network is the national organization creating hope in a comprehensive way through research, patient support, community outreach and advocacy for a cure. The organization is leading the way to increase survival for people diagnosed with this devastating disease through a bold initiative — The Vision of Progress: Double Pancreatic Cancer Survival by 2020. To continue to accelerate progress, a goal to raise $200 million by 2020 is also in place. Together, we can Wage Hope and rewrite the future of pancreatic cancer.
MEDIA INQUIRIES ONLY CONTACT:
Cara Martinez
Senior Manager, Public Relations
Pancreatic Cancer Action Network
Direct: 310-706-3357
Email: cmartinez@pancan.org

ALL OTHER INQUIRIES, PLEASE CALL THE PANCREATIC CANCER ACTION NETWORK AT 877- 272-6226 OR EMAIL INFO@PANCAN.ORG.