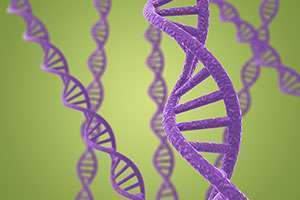 Pancreatic Cancer Action Network Responds to New Cancer Numbers
More Action Needed Immediately in Pancreatic Cancer
MANHATTAN BEACH, Calif. – (March 31, 2017) The new report highlighting trends in cancer released today by the American Cancer Society, the Centers for Disease Control and Prevention (CDC) and the National Cancer Institute (NCI) points to the urgent need for more research and funding in pancreatic cancer.
The study found that overall cancer death rates continue to decrease in men, women and children for all major racial and ethnic groups – but not in pancreatic cancer.
"Patients fighting the disease today and those who will be diagnosed in the near future deserve greater urgency, more rapid research progress and improved outcomes," said Julie Fleshman, JD, MBA, president and CEO of the Pancreatic Cancer Action Network (PanCAN).
The report finds that death rates during the period from 2010-2014 decreased for 11 of the 16 most common types of cancer in men and for 13 of the 18 most common types of cancer in women, including lung, colorectal, female breast, and prostate cancers.
Meanwhile, death rates increased for cancers of the liver, pancreas and brain in men and for liver and uterine cancer in women. The report finds overall cancer incidence rates, or rates of new cancers, decreased in men but stabilized in women during the period from 1999-2013.
Pancreatic cancer remains the deadliest major cancer when comparing five-year survival rates.
These trends confirm predictions made by the Pancreatic Cancer Action Network in a 2014 study published in the prestigious journal Cancer Research. The study predicted pancreatic cancer would move from the fourth to the second leading cause of cancer-related death in the United States around 2020.
The PanCAN study also predicted that by the year 2030, the top five deadliest cancers in the United States will be lung, pancreatic, liver, colorectal and breast – a dramatic shift from the 2014 top deadliest cancers: lung, colorectal, breast, pancreatic and prostate. The study also pointed out a rapid rise in the number of cases of thyroid cancer.
"Our study was a call to action to the scientific and clinical communities, as well as the population at large, to increase attention, awareness and ultimately progress in the fight against pancreatic cancer," said Lynn Matrisian, PhD, MBA, chief science officer at the Pancreatic Cancer Action Network and senior author on the prized research study. "The disease is still one of the deadliest, with a five-year survival rate of just 9 percent."
The authors of today's status on cancer report stated that more attention and resources are needed to identify major risk factors for common cancers, such as colorectal, breast and prostate, as are concerted efforts to understand the increasing incidence trends in uterine, female breast and pancreatic cancer.
"We need more people to join our efforts and take action now," added Fleshman.