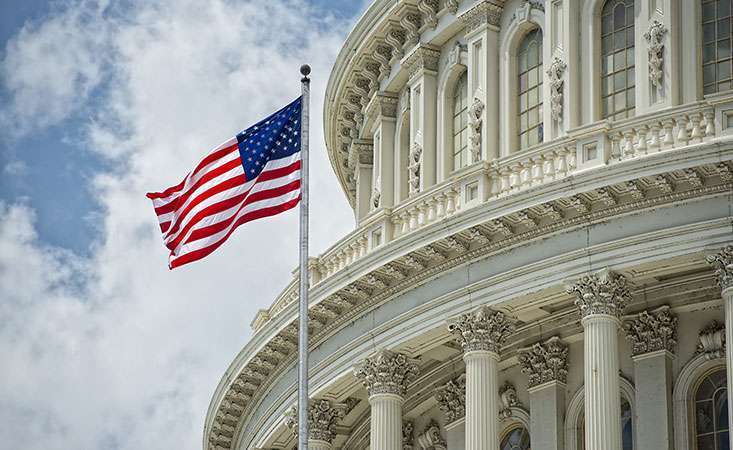 The Pancreatic Cancer Action Network (PanCAN) applauds the Biden administration for prioritizing and supporting critical cancer research initiatives in its FY 2024 budget including an increase over FY 23 levels to the National Institutes of Health (NIH) and National Cancer Institute (NCI), Advanced Research Projects Agency on Health (ARPA-H), and dedicated funding for the Cancer Moonshot. This funding will help the Administration reach its ambitious goals of reducing the death rate from cancer by 50% over the next 25 years, improving the experience for patients and families living with and surviving cancer, and ending cancer as we know it today.
PanCAN advocates for an increase in federal research funding for pancreatic cancer – the world's deadliest cancer. In FY 24, PanCAN will continue to call on Congress to build on this recommendation and provide robust investments in cancer research. Specifically, PanCAN requests that Congress increase the investment in the dedicated Pancreatic Cancer Research Program at the Department of Defense (DOD) from $15 million to $20 million and secure $51 billion for the NIH base budget, including $9.988 billion for the NCI. While we appreciate the increased investment for ARPA-H, PanCAN wants to ensure that it supplements, not supplants, the critical work done at the NIH and NCI to advance our understanding of difficult diseases like pancreatic cancer.
While there have been tremendous advancements in the last 20 years with more people surviving and living with cancer, the progress has been very slow when it comes to pancreatic cancer.
Pancreatic cancer is the third leading cause of cancer death in the United States and the five-year survival rate is just 12% – the lowest of all major cancers. With no early detection test and few effective treatment options, there continues to be an urgent need to increase funding, research, and awareness to improve outcomes for people with pancreatic cancer – and approximately 80% of funding comes from the federal government.
Thanks to PanCAN and its advocates, the federal research investment in pancreatic cancer at the NCI has steadily grown over the last two decades. In 1999, when PanCAN was founded, the investment was just $17.7 million. By 2018 (the latest data available), it had grown to $182.1 million. This funding has had a significant impact on the five-year pancreatic cancer survival rate which increased from just 4% in 1999 to 12% this year.
PanCAN has set an ambitious goal to see the five-year survival rate for pancreatic cancer increase to 20% by 2030 and we look forward to working with the Biden Administration and Congress to reach that goal – and to create better outcomes for all cancer patients.
About the Pancreatic Cancer Action Network
The Pancreatic Cancer Action Network (PanCAN) leads the way in accelerating critical progress for pancreatic cancer patients. PanCAN takes bold action by funding life-saving research, providing personalized patient services and creating a community of supporters and volunteers who will stop at nothing to create a world in which all pancreatic cancer patients will thrive.