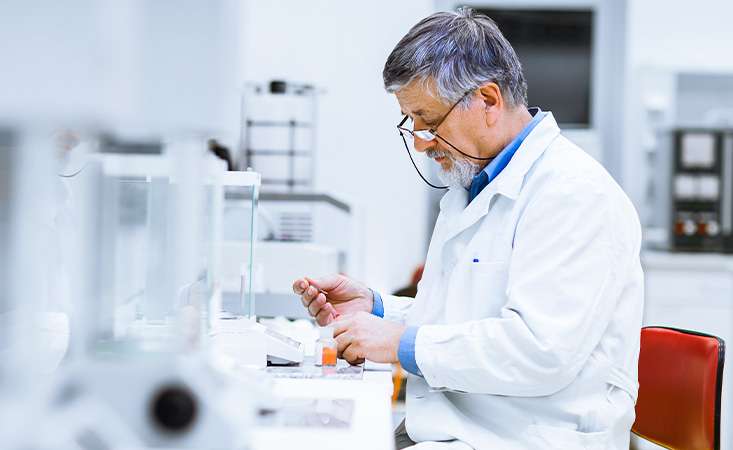 The Pancreatic Cancer Action Network (PanCAN) is pleased to hear about the promising results of Cantargia's Phase 1/2a trial of nadunolimab, as presented this weekend at the American Society of Clinical Oncology (ASCO) meeting in Chicago, Ill.
Pancreatic cancer is the world's toughest cancer with an overall five-year survival rate of just 11 percent. It is currently the third leading cause of cancer-related death in the U.S., underscoring the urgent need for new treatment options and research discoveries in this space.
Nadunolimab in combination with chemotherapy as first-line experimental therapy in metastatic pancreatic cancer (PDAC) is expected to be further studied as an investigational treatment in PanCAN's Precision PromiseSM clinical trial later this year. This investigational treatment will be activated at Precision Promise clinical trial sites across the country.
PanCAN's Precision Promise, which launched in 2020, is the first of its kind adaptive clinical trial platform for pancreatic cancer. The trial is working to revolutionize the clinical development paradigm for this disease by enabling a faster, more efficient, and patient-centric approach to developing new treatment options and improving outcomes for pancreatic cancer patients.
PanCAN will continue to partner with innovative pharmaceutical companies such as Cantargia to expand the experimental treatments being studied through Precision Promise.
About the Pancreatic Cancer Action Network
The Pancreatic Cancer Action Network (PanCAN) leads the way in accelerating critical progress for pancreatic cancer patients. PanCAN takes bold action by funding life-saving research, providing personalized patient services and creating a community of supporters and volunteers who will stop at nothing to create a world in which all pancreatic cancer patients will thrive.