Career Development Awards are currently two-year grants of $200,000 each that are designed to attract and support junior faculty at academic and medical institutions, and foster their research in pancreatic cancer.
From 2003 to 2017, the awards were administered in partnership with the American Association for Cancer Research (AACR). In 2003 and 2006, they also were administered by the American Society of Clinical Oncology (ASCO).
To date, the Pancreatic Cancer Action Network has awarded 72 Career Development Awards. Click below to learn about these grantees and their funded projects.

2012 The Daniel and Janet Mordecai Foundation – Pancreatic Cancer Action Network – AACR Career Development Award
Jiyoung Ahn, PhD
New York University
Oral Microbiome and Pancreatic Cancer: A Prospective Case-Control Study

2015 Pancreatic Cancer Action Network – AACR Career Development Award (Grant funded by an anonymous foundation)
Gregory Beatty, MD, PhD
University of Pennsylvania
Immune escape mechanisms in metastatic pancreatic cancer

2010 Skip Viragh – Pancreatic Cancer Action Network – AACR Career Development Award
Jonathan Brody, PhD
Thomas Jefferson University
HuR is a Predictive and Prognostic Marker in Pancreatic Cancer

2012 The Daniel and Janet Mordecai Foundation – Pancreatic Cancer Action Network – AACR Career Development Award
Darren Carpizo, MD, PhD
Rutgers Cancer Institute of New Jersey, Rutgers University
Pre-clinical Studies of an Allele-Specific p53 Mutant Reactivating Compound in Pancreatic Cancer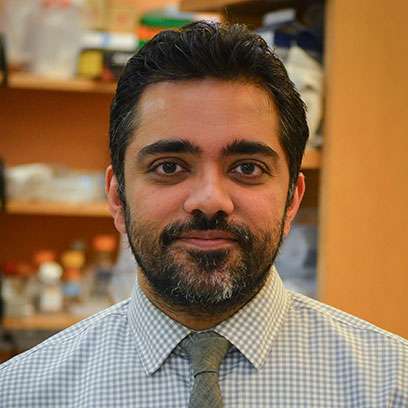 2021 Pancreatic Cancer Action Network Career Development Award funded by The Jim & Shirley Young Family Foundation
Rohit Chandwani, MD, PhD
Weill Cornell Medicine
Hnf1b Defines an Epigenetic Ontology of Human Pancreatic Cancer

2006 Pancreatic Cancer Action Network – ASCO Career Development Award
David Chang, MD, PhD
MD Anderson Cancer Center
Treating Pancreatic Cancer with the Well-characterized Anti-allergy Drug Cromolyn, Through a Novel Mechanism of Action

2006 Pancreatic Cancer Action Network – AACR Career Development Award
Ru Chen, PhD
University of Washington
Identifying the Role of the Notch Signaling Pathway in the Development of Pancreatic Ductal Adenocarcinoma

2016 Pancreatic Cancer Action Network – AACR Career Development Award (Grant funded by an anonymous foundation)
Shuibing Chen, PhD
Weill Cornell Medical College
Targeting Chemoresistant Stem Cells in Pancreatic Cancer

2012 Skip Viragh – Pancreatic Cancer Action Network – AACR Career Development Award
Eric Collisson, MD
University of California, San Francisco
Optimizing MEK Inhibition in Pancreatic Cancer; from Cytostatic to Cidal

2015 Skip Viragh – Pancreatic Cancer Action Network – AACR Career Development Award
Cosimo Commisso, PhD
Sanford Burnham Prebys Medical Discovery Institute
Targeting macropinocytosis via Na+/H+ exchanger inhibition in PDAC

2008 Constance Williams – Pancreatic Cancer Action Network – AACR Career Development Award
Marie-Christine Daniel, PhD
University of Maryland, Baltimore County
Multifunctional Nanovectors for Pancreatic Cancer Therapy

2008 Seena Magowitz – Pancreatic Cancer Action Network – AACR Career Development Award
David Dawson, MD, PhD
University of California, Los Angeles
Wnt Signaling in Pancreatic Cancer Progenitor Cells

2014 Pancreatic Cancer Action Network – AACR Career Development Award
David DeNardo, PhD
Washington University in St. Louis
Origins and Impact of Macrophages in Pancreatic Cancer

2017 Pancreatic Cancer Action Network – AACR Career Development Award
Jason Doles, PhD
Mayo Clinic
Metabolic Alterations Driving PDAC-associated Muscle Wasting

2012 The Daniel and Janet Mordecai Foundation – Pancreatic Cancer Action Network – AACR Career Development Award
Mikala Egeblad, PhD
Cold Spring Harbor Laboratory
Dynamics of Tumor-Stroma Interactions in Pancreatic Cancer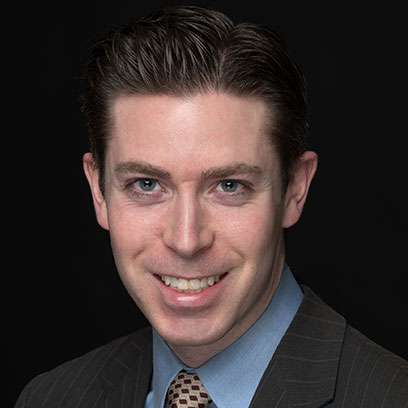 2021 Pancreatic Cancer Action Network Career Development Award made possible by Tilynn Bontrager Steiner in memory of Polly Mast
Robert Eil, MD
Oregon Health & Science University
Targeting an Unrecognized Mechanism of Immune Evasion in Pancreatic Cancer

2019 Skip Viragh Pancreatic Cancer Action Network Career Development Award
Dannielle Engle, PhD
Salk Institute for Biological Studies
CA 19-9 Promotes Pancreatitis and Pancreatic Cancer

2020 Pancreatic Cancer Action Network Career Development Award
Daria Esterházy, PhD
University of Chicago
Duodenal Control of Pancreatic Ductal Adenocarcinoma

2007 Carole and Bob Daly – Pancreatic Cancer Action Network – AACR Career Development Award
Martin E. Fernandez-Zapico, MD
Mayo Clinic, Rochester
Characterization of the Hedgehog Interacting Pathways in Pancreatic Cancer

2021 Pancreatic Cancer Action Network Career Development Award in memory of Skip Viragh
Ralph Francescone, PhD
Fox Chase Cancer Center
Metabolic Link to Immunosuppressive Fibroblasts in Pancreatic Cancer

2020 Pancreatic Cancer Action Network Career Development Award in memory of Skip Viragh
Gillian Gresham, PhD
Cedars-Sinai Medical Center
Evaluating Objective Measures of Physical Function in Pancreatic Cancer

2007 Nancy Daly Riordan – Pancreatic Cancer Action Network – AACR Career Development Award
Paul J. Grippo, PhD
Northwestern University
Evaluating Kras Oncogene Addiction in Pancreatic Precancer and Cancer

2005 Skip Viragh – Pancreatic Cancer Action Network – AACR Career Development Award
William G. Hawkins, MD
Washington University in St. Louis
Assessing the Ability of Regulatory T-Cell Depletion to Augment Xenogeneic DNA Vaccination Against Mesothelin as a Method to Overcome Immunologic Tolerance in a Murine Model of Pancreas Cancer

2008 Blum-Kovler – Pancreatic Cancer Action Network – AACR Career Development Award
Joseph Michael Herman, MD
Johns Hopkins University
Evaluation of Focused Radiation to Potentiate a Pancreatic GM-CSF Vaccine

2005 Dr. Laurence A. Mack and Roselle Mack Memorial – Pancreatic Cancer Action Network – AACR Career Development Award
Sunil R. Hingorani, MD, PhD
Fred Hutchinson Cancer Research Center
The Cell-of-Origin in Pancreatic Cancer

2011 Pancreatic Cancer Action Network – AACR Career Development Award
Dimitrios Iliopoulos, PhD
Dana-Farber Cancer Institute
Identification of Novel Molecular Circuits in Pancreatic Cancer Stem Cells

2005 Pancreatic Cancer Action Network – AACR Career Development Award
Mircea Ivan, MD, PhD
Tufts University School of Medicine
Exploring Hypoxia Resistance in Pancreatic Tumors

2021 Pancreatic Cancer Action Network Career Development Award
Aditi Jain, PhD
Thomas Jefferson University
Targeting BARD1 in Pancreatic Ductal Adenocarcinoma

2015 Pancreatic Cancer Action Network – AACR Career Development Award (Grant funded by an anonymous foundation)
Nada Kalaany, PhD
Children's Hospital Boston
Role of arginine metabolism in obesity-associated pancreatic cancer

2007 Laurie and Paul MacCaskill – Pancreatic Cancer Action Network – AACR Career Development Award
Kimberly Kelly, PhD
Massachusetts General Hospital
Molecular Imaging Agents for Early Detection of Pancreatic Cancer
2008 Skip Viragh – Pancreatic Cancer Action Network – AACR Career Development Award
Hyunki Kim, PhD
The University of Alabama at Birmingham
MRI to Monitor Early Pancreatic-Tumor Response to a Novel Triple Therapy

2010 Pancreatic Cancer Action Network – AACR Career Development Award
Alec Kimmelman, MD, PhD
Dana-Farber Cancer Institute
DNA Repair and the DNA Damage Response in Pancreatic Cancer

2003 Pancreatic Cancer Action Network – ASCO Career Development Award
Andrew Ko, MD
University of California, San Francisco
Detection, Analysis, and Significance of Micrometastases in Pancreatic Cancer

2014 Skip Viragh – Pancreatic Cancer Action Network – AACR Career Development Award
Eugene Koay, MD, PhD
MD Anderson Cancer Center
Changes in Mass Transport as a Biomarker of Response in Pancreatic Cancer

2006 Michael Landon – Pancreatic Cancer Action Network – AACR Career Development Award
Brian C. Lewis, PhD
University of Massachusetts Medical School
Development of the Early Biomarkers of Pancreatic Cancer to Improve Early Detection While the Cancer is Still Curable

2016 Laurie MacCaskill – Pancreatic Cancer Action Network – AACR Career Development Award
Kian-Huat Lim, MD, PhD
Washington University in St. Louis
Deactivating the Innate Immune Defense Mechanism of Pancreatic Cancer

2013 Pancreatic Cancer Action Network – AACR Career Development Award
Eric Lutz, PhD
Johns Hopkins University
Exploiting the cancer mutome for personalized tumor immunotherapy

2004 Pancreatic Cancer Action Network – AACR Career Development Award
Anirban Maitra, MD
Johns Hopkins University
Notch Signaling in Pancreas Cancer

2018 Skip Viragh Pancreatic Cancer Action Network Career Development Award
Karen Mann, PhD
Moffitt Cancer Center
RBFOX2-Mediated Alternative Splicing in Pancreatic Cancer Metastasis

2014 Pancreatic Cancer Action Network – AACR Career Development Award
Florencia McAllister, MD
MD Anderson Cancer Center
Targeting IL-17 Signaling Axis in Pancreatic Ductal Adenocarcinoma

2021 Pancreatic Cancer Action Network Career Development Award in memory of Skip Viragh
John Morris IV, PhD
University of North Carolina at Chapel Hill
Dissecting Malignant Evolution Unleashed by p53 Inactivation in PDAC

2020 Pancreatic Cancer Action Network Career Development Award
Alexander Muir, PhD
University of Chicago
Microenvironment Induced Metabolic Requirements of Pancreatic Cancers

2009 Larry Kwicinski – Pancreatic Cancer Action Network -- AACR Career Development Award
Maxence Nachury, PhD
Stanford University
Role of the Primary Cilium in the Initiation of Pancreatic Cancer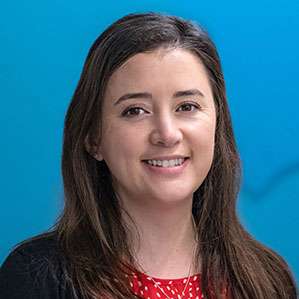 2021 Pancreatic Cancer Action Network Career Development Award made possible by Linda E. Amuso in memory of Susan A. Lombardi
Shannon Oda, PhD
Seattle Children's Research Institute, University of Washington
Developing Engineered Proteins to Enhance Adoptive Cell Therapy of PDA

2011 Tempur-Pedic Retailers – Pancreatic Cancer Action Network – AACR Career Development Award
Kenneth Olive, PhD
Columbia University
The Role of HIF1 and Hypoxia in Pancreatic Ductal Adenocarcinoma

2011 Pancreatic Cancer Action Network – AACR Career Development Award
Jae-Il Park, PhD
MD Anderson Cancer Center
Telomerase in the Development of Pancreatic Cancer

2009 Paul Mitchell – Pancreatic Cancer Action Network – AACR Career Development Award
Marina Pasca di Magliano, PhD
University of Michigan
Notch Signaling in Pancreatic Cancer Initiation and Progression

2020 Pancreatic Cancer Action Network Career Development Award, funded by Steven & Cheryl Kole and Harriet & Gerald Berner Family Charitable Fund
Krushna Patra, PhD
University of Cincinnati
Delineating Oncogenic Circuitries of GNAS Mutant Pancreatic Neoplasms

2016 Skip Viragh – Pancreatic Cancer Action Network – AACR Career Development Award
Rushika Perera, PhD
University of California, San Francisco
Targeting Nutrient Scavenging Pathways That Fuel Pancreatic Cancer Growth

2020 Pancreatic Cancer Action Network Career Development Award in memory of Skip Viragh
Mustafa Raoof, MD, FACS
Beckman Research Institute of the City of Hope
Targeting Transcription-Replication Conflicts in Pancreatic Cancer

2013 Pancreatic Cancer Action Network – AACR Career Development Award
Andrew Rhim, MD
University of Michigan
Using human circulating pancreas cells as a biomarker for early PDAC

2003 Pancreatic Cancer Action Network – AACR Career Development Award
C. Max Schmidt, MD, PhD
Indiana University
The Chemopreventive Role of Cyclooxygenase Inhibitors in Pancreatic Tumorigenesis

2014 Pancreatic Cancer Action Network – AACR Career Development Award
Kenneth Scott, PhD
Baylor College of Medicine
Functionalizing Metabolic Pathway Driver Aberrations in Pancreatic Cancer

2008 Laurie and Paul MacCaskill – Pancreatic Cancer Action Network – AACR Career Development Award
Lorenzo F. Sempere, PhD
Dartmouth Medical School
Role of MicroRNAs in Initiation and Progression of Pancreatic Cancer

2016 Pancreatic Cancer Action Network – AACR Career Development Award (Grant funded by an anonymous foundation)
Amber Simpson, PhD
Memorial Sloan-Kettering Cancer Center
CT Texture Analysis: A Radiomics Approach to Predicting Malignancy in IPMN

2013 Pancreatic Cancer Action Network – AACR Career Development Award
Pankaj Singh, PhD
University of Nebraska
Targeting a novel metabolic chemoresistance mechanism in pancreatic cancer

2007 Ralph H. Hruban, M.D. – Pancreatic Cancer Action Network – AACR Career Development Award
Ben Stanger, MD, PhD
University of Pennsylvania
Investigation of the Pancreatic "Ductome"

2008 Patty Boshell – Pancreatic Cancer Action Network – AACR Career Development Award
Peter Storz, PhD
Mayo Clinic, Jacksonville
Kinases Regulating Pancreatic Cancer Resistance to Chemotherapeutics

2017 Skip Viragh – Pancreatic Cancer Action Network – AACR Career Development Award
Ingunn Stromnes, PhD
University of Minnesota
Enhancing Efficacy of Engineered T-cell Therapy for Pancreatic Cancer

2012 The Daniel and Janet Mordecai Foundation – Pancreatic Cancer Action Network – AACR Career Development Award
Kazuki Sugahara, MD, PhD
Sanford-Burnham Medical Research Institute
Tissue-Penetrating Drug Delivery to Desmoplastic Pancreatic Tumors

2013 Pancreatic Cancer Action Network – AACR Career Development Award
Daolin Tang, MD, PhD
University of Pittsburgh
Role of HMGB1 in Pancreatic Cancer Initiation and Progression

2003 Pancreatic Cancer Action Network – AACR Career Development Award
David Tuveson, MD, PhD
University of Pennsylvania
Tumor Suppressor Gene Loss of Heterozygosity for the Generation of a Murine Model of Ductal Pancreatic Cancer

2016 The Daniel and Janet Mordecai Foundation – Pancreatic Cancer Action Network – AACR Career Development Award
Christopher Vakoc, MD, PhD
Cold Spring Harbor Laboratory
Enhancer Reprogramming as a Driver of Pancreatic Cancer Progression

2010 Pancreatic Cancer Action Network – AACR Career Development Award
Michael VanSaun, PhD
Vanderbilt University
Influence of Adipokines on Pancreatic Cancer Progression

2007 Skip Viragh – Pancreatic Cancer Action Network – AACR Career Development Award
Huamin Wang, MD, PhD
MD Anderson Cancer Center
Functional Study of Hematopoietic Progenitor Kinase-1 in Pancreatic Cancer

2006 Pancreatic Cancer Action Network – AACR Career Development Award
Daoyan Wei, PhD
MD Anderson Cancer Center
The Role of KLF4a in Pancreatic Cancer

2014 Pancreatic Cancer Action Network – AACR Career Development Award
Kathryn Wellen, PhD
University of Pennsylvania
Understanding Metabolic Control of the Pancreatic Cancer Epigenome

2007 Seena Magowitz – Pancreatic Cancer Action Network – AACR Career Development Award
Rebekah White, MD
Duke University Medical Center
Prostate Stem Cell Antigen: A Specific Target for Pancreatic Cancer Therapy

2021 Pancreatic Cancer Action Network Career Development Award
Catherine F. Whittington, PhD
Worcester Polytechnic Institute
Fibrosis-mediated Transformation in Pancreatic Cancer Risk Factors In Vitro

2013 Skip Viragh – Pancreatic Cancer Action Network – AACR Career Development Award
Monte Winslow, PhD
Stanford University
Molecular Dissection of Hmga2 Function during Pancreatic Cancer Progression

2017 Pancreatic Cancer Action Network – AACR Career Development Award
Haoqiang Ying, MD, PhD
MD Anderson Cancer Center
The Regulation of Oncogene Addiction by YAP Pathway in Pancreatic Cancer

2012 Pancreatic Cancer Action Network – AACR Career Development Award
David Sung-wen Yu, MD, PhD
Emory University
Exploiting the Replication Stress Response in Pancreatic Cancer