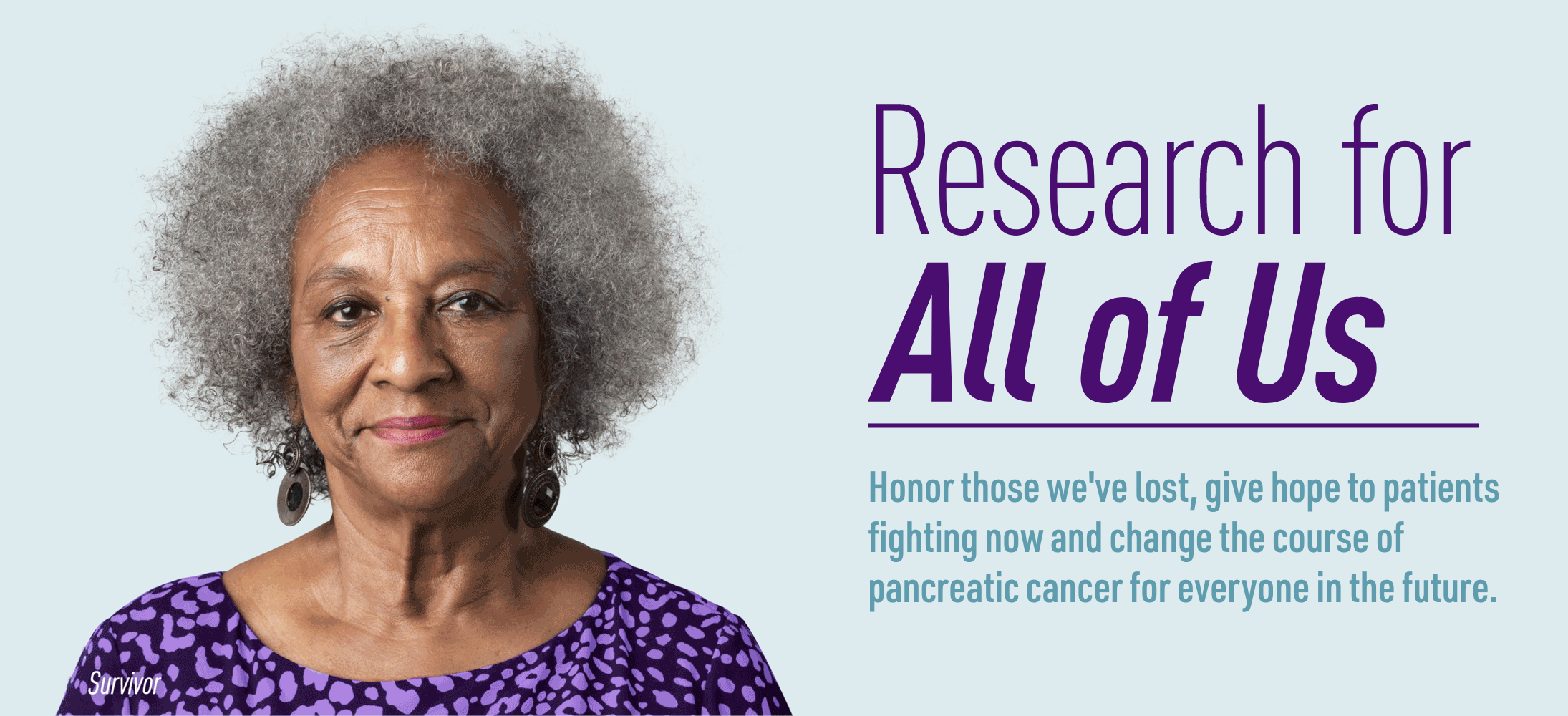 From improving early detection to developing new treatments, PanCAN has invested $174 million in leading-edge research. Your donations get us closer to new discoveries, provides support and resources and gives hope to patients with pancreatic cancer and their families. Your support matters.
DONATE
You can make a difference this Pancreatic Cancer Awareness Month!
This year, thanks to you, PanCAN made its largest-ever investment in research – nearly $25 million – a milestone that promises to usher in a new wave of innovation and strengthens PanCAN's status as a national leader in pancreatic cancer research.
Here are three easy ways you can get involved this month:

Register for free and start fundraising for PanCAN PurpleStride, the ultimate event to end pancreatic cancer, on One Big Day, April 29, 2023.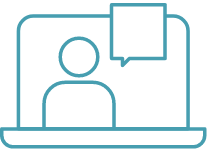 Miss our webinar on World Pancreatic Cancer Day or want to watch it again? View the recording of "Research for All of Us: A PanCAN Community Conversation."
We can't do it without you. By participating in research, you are advancing progress. By sharing your stories, you are inspiring hope. By supporting PanCAN, you are saving lives. Know Your Tumor®
Our
Know Your Tumor
precision medicine service provides eligible pancreatic cancer patients with information about their biology through tumor tissue biomarker testing and genetic testing for inherited mutations. Treatment matched to a patient's biology has been show to help patients live longer. Patient Registry
By sharing your experiences in our
Patient Registry
, you're giving researchers access to crucial data that will help make discoveries related to treatments, diagnostics, side effect management and more. Clinical Trial Finder
PanCAN's
Clinical Trial Finder
gives you access to the most comprehensive and up-to-date database of pancreatic cancer clinical trials available in the United States. Precision PromiseSM
Precision Promise
is a groundbreaking approach to pancreatic cancer clinical trials, created to speed progress for patients by getting new and better treatments approved more quickly. Early Detection Initiative
PanCAN's
Early Detection Initiative
is focused on developing a screening strategy to detect pancreatic cancer early, before the disease has spread. Research Grants Program
Since 2003, we have awarded 234 grants to 213 scientists at 79 institutions through our
Research Grants Program
, creating a community of researchers committed to progress.
We're Here for You
Contact PanCAN Patient Services today for free one-on-one support, regardless of where you are on your journey.