Precision Promise brings together leading experts and stakeholders – researchers, clinicians, industry and pancreatic cancer thought-leaders – as we design and manage collaborative pancreatic cancer research and clinical trials. The goal is to bring new treatment options to patients.
Precision Promise Steering Committee
Diane Simeone, MD, chair, Perlmutter Cancer Center/NYU Langone Health
Gregory Beatty, MD, PhD, University of Pennsylvania, Translational Research Committee Chair
Andrew Hendifar, MD, Cedars-Sinai Medical Center, Supportive Care Committee Chair
Manuel Hidalgo, MD, PhD, Weill Cornell Medicine, Arms Selection Committee Chair
Eric Collisson, MD, UC San Francisco Helen Diller Family Comprehensive Cancer Center, Biomarker Committee Chair
Vincent Picozzi, MD, Virginia Mason Medical Center, Clinical Trial Consortium Chair
Precision Promise Sub-Committees
Biomarker Committee
Supportive Care Committee
Arms Selection Committee
Clinical Trial Consortium Committee
Translational Research Committee
Precision Promise Partners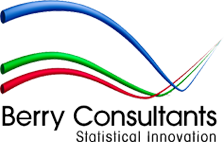 Precision Promise adaptive clinical trial statistical design created by Berry Consultants, the world experts in the Bayesian approach to medical statistics.
Precision Promise data and site management led by Labcorp a global contract research organization (CRO) and the world's most comprehensive drug development company.

Precision Promise testing managed by Tempus, a CLIA-certified laboratory and technology company that has built the world's largest library of clinical and molecular data.

PanCAN is grateful for the early support from our Founding Precision Promise Members
PRECISION PROMISESM is a service mark of Pancreatic Cancer Action Network, Inc.