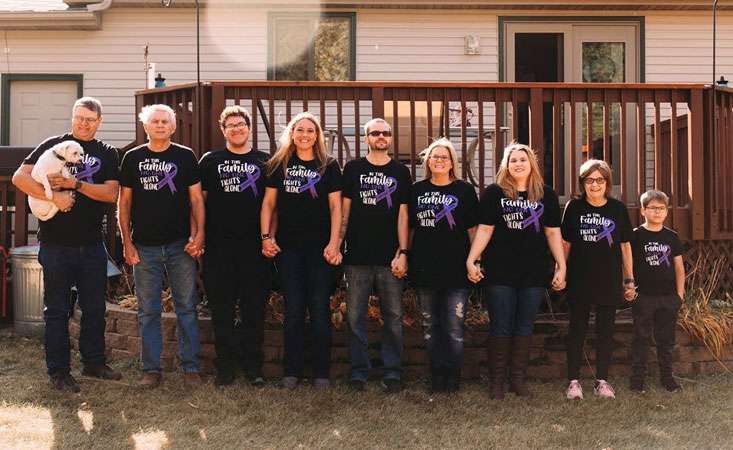 Four years ago, my mom, the strongest woman I know, was diagnosed with pancreatic cancer. I became her warrior. I researched everything I could about this cancer. I started to lose my faith as I read the statistics. I highly recommend not looking at the statistics if you are ever in this situation. Everyone's fight is different.
I then joined a fabulous Facebook community and was inspired and started to read the survivor stories on pancan.org. I was surprised how many there were, and my whole point of view changed. I turned from a dark cloud of doubt to a huge ray of light and started to think positive thoughts. It is amazing what positivity can do.
I fought right alongside her. I sat with her through her chemotherapy treatments when I could. My friends, family members and I cooked meals. I would talk with her on the phone and stop over as often as I could just to sit and chat about anything.
The next phase was to see if the chemo did its job and shrank the tumor for surgery. The power of prayer and science prevailed, and she was able to have the Whipple to remove the tumor. Unable to be there alongside, I paced the floor. It was a success! A huge thank you to the doctors and staff. A few bumps along the road, but we have made it four years post-surgery; unfortunately, the cancer has returned to the scene, and it's stage IV. Her doctor did say that she is a walking miracle (she had two brain aneurysms in 1997). Pancreatic cancer is messing with a FIGHTER!
I told her four years ago that if she lost her hair, I would shave mine off in solidarity. She kindly requested that I not proceed, so I respected her wish and have continued to let it grow out. Well, here we are again. I told her, this time I am doing it. That is exactly what I did. Her fight is my fight. I will continue to be her warrior who will always have her back.
Did you know that some people feel what a woman feels when they are expecting a baby? It is called sympathy pains; well, I can feel them with my mom. I can feel her pain. I can sense her exhaustion. I will continue to build her up and pray that I do not let her fall.
I will forever be her biggest fighter.
My mom's five-year mark since diagnosis is coming up in May. Her fight will be tough, but I have hope.
Any treatments, including clinical trials, mentioned in this story may not be appropriate or available for all patients. Doctors take many things into account when prescribing treatments including the stage and type of cancer and the overall health of the patient.