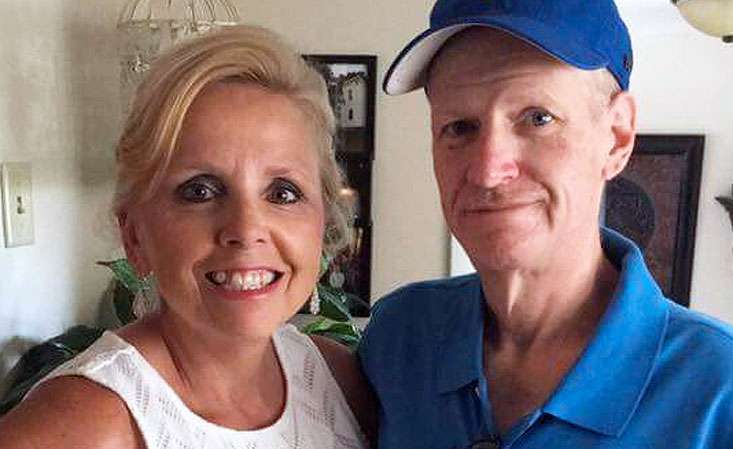 Pancreatic cancer has completely changed our lives in exponential ways. Having your husband of 30 years and father of four diagnosed with this cancer has not only changed him physically, but mentally. I've watched him go from a healthy, happy, strong, proud, hardworking man working six days a week to feeling sick almost every day, in bed, weak, depressed, and no longer capable of providing for his family.
He was diagnosed in November 2016 with stage III pancreatic adenocarcinoma, which was not able to be removed by surgery. In 2015, he was diagnosed with late onset type 2 diabetes. He lost weight, exercised, and ate cleaner. Exactly a year later he wasn't himself. Then in September 2016, he kept telling his family physician that something was not right. We were in and out of the emergency room, undergoing scans and ultrasounds. We called and begged his doctor to do something. He was in extreme pain for weeks that radiated from the abdomen to his back. Then at the end of October, he became jaundiced. We finally had a MRCP. We were turned away because he was jaundiced, and were told to go to a different hospital. It was a Godsend because we were taken to a different hospital in upstate New York. After undergoing an ERCP, a six-inch stent was placed in his common bile duct.
They saved his life at that hospital. His first chemotherapy was a combination of different drugs which made him very, very sick! However, we had great results, and his CA-19-9 tumor makers decreased dramatically after nine treatments. We had to change our chemotherapy to a different combination because he had a bad reaction to the first one. He's never had a break from treatment. He has undergone several scans, which show no new growth and no tumor. As of December 2017, his tumor numbers started to increase but there was still no growth. His diabetes flared up, for which he had to start on insulin shots; his endocrinologist recommended a pump. We live day to day. We count our blessings and enjoy the small things. We've climbed several mountains, and weathered the storms. He's angry, scared, and just wants to live his life before all this. I believe you have to have some quality of life. Now, that's what we focus on every day. A support system is absolutely necessary. Without our Family, Friends and our Faith, I truly believe things could've been much different.