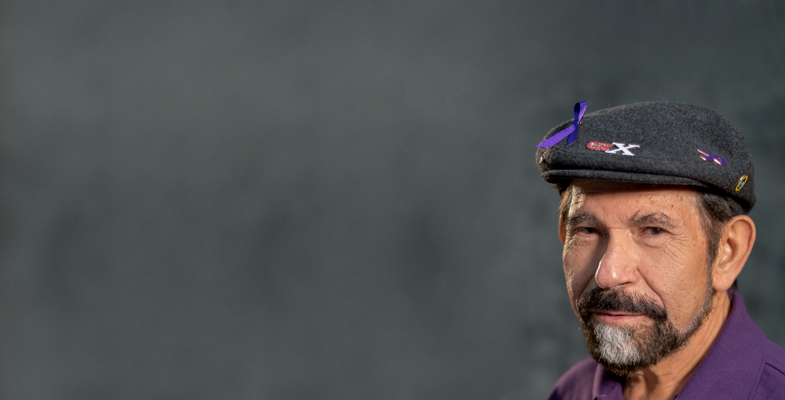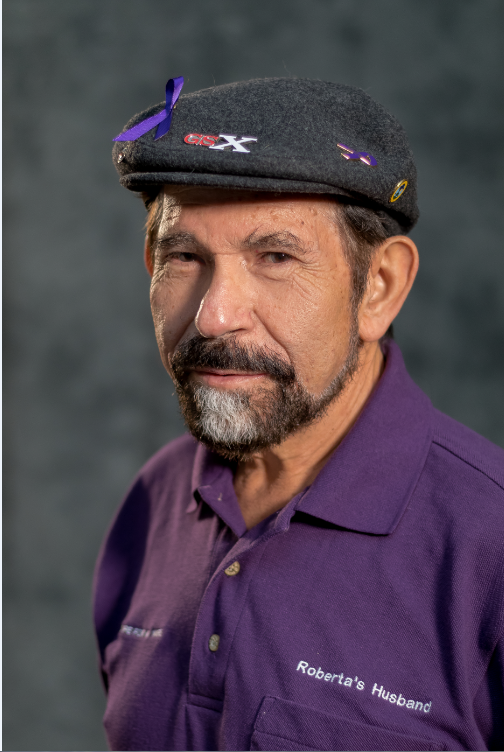 Editor's note: Pancreatic Cancer Awareness Month kicked off a few weeks early this year and continues through November. Our focus is "Demand Better. For Patients. For Survival." Each week, we'll bring you conversations with survivors, families, volunteers, researchers, advocates and others fighting the world's toughest cancer. We're asking them why they Demand Better, and how they're doing it. Today we hear from Vic Luna, a caregiver from Southern California. His wife, Roberta, is a 15-year pancreatic cancer survivor. He tells us more in a recent video – scroll to the end of the article to view it.
Why do you Demand Better?
Because it's unacceptable when you are told that there is nothing that can be done for you when given a diagnosis of pancreatic cancer. I Demand Better for early detection and better treatment options.
For whom do you Demand Better?
I Demand Better for all who are battling pancreatic cancer and the caregivers who can feel helpless in assisting and giving support to survivors. I Demand Better for a very special friend, a confidant, a lover, a wife, a mother and a 15-and-a-half year and still-counting pancreatic cancer survivor who also lost to the disease her grandmother, father, mother and uncle: my wife, Roberta Luna.
Tell me about this person.
Roberta is my inspiration. Always a selfless giver, putting herself last and never asking anything personally in return. She is my source of strength and my teacher: I'm learning from her that every moment should be cherished, even at her worst fighting moments she finds the positive and sometimes a little bit of humor during her distress and not feeling well. She seldom accepts "no" as an answer and always emphasizes that a "no" only means a "maybe"! I've learned from her that there is hope – she never gives up and always is ready to help others at all times with a positive attitude and encouraging words. I'll quote her when she tells other survivors who feel helpless and they feel they should stop fighting, "Don't give up. You may be the one with the breakthrough for the cure!"
What three words come to mind when you picture a world in which there is an early detection test for pancreatic cancer?
I have four:
1. Believe – believe in yourself and don't give up, continue to participate in finding a cure. Do not accept defeat – there may be disappointments, but seek other alternatives in the pursuit of establishing successes.
2. Faith – give strength to spiritual and emotional support that it may lighten the burden of the battle while seeking positive results in the fight for the cure.
3. Perseverance – Be persistent and continue to seek other options until the solutions are found that work for you – never accept failure, continue to pursue success!
4. Team – teams offer wisdom, knowledge and tools in finding and discovering better treatment options with the hope of finding a cure.
What are you personally doing to Demand Better in the fight against the world's toughest cancer?
I've been the Orange County Affiliate's PurpleStride Chair for the last nine years. Through our PurpleStride we raise awareness about pancreatic cancer and much-needed funds for research. I Demand Better by participating in health fairs and awareness events. I Demand Better by advocating for federal pancreatic cancer research funding. I Demand Better by wearing purple.  I Demand Better by doing virtual PurpleStrides with other affiliates to show support.
What does Demand Better mean to you?
It means expecting nothing less when it comes to early pancreatic cancer detection, better treatment, finding a cure and a better survival rate.
Join us in fighting the world's toughest cancer. Visit pancan.org/demandbetter to learn more about how you can Demand Better during Pancreatic Cancer Awareness Month and beyond.