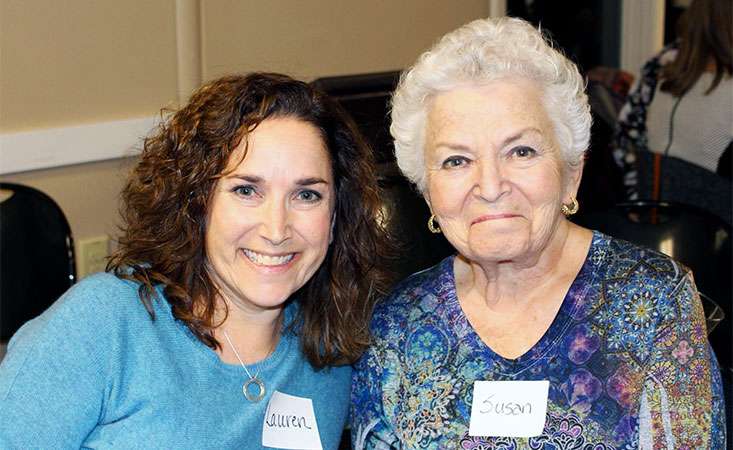 It's National Caregivers Day, and PanCAN supporter Lauren Postyn, who is a fulltime caregiver for her mother, a pancreatic cancer survivor, wrote an essay about her experience as caregiver that was published today in Newsweek online.
The essay appears in the magazine's esteemed and long-lasting "My Turn" column, which details first-hand accounts from everyday writers on a range of relatable topics.
Postyn, who lives in Raleigh, N.C., left her job last November to care for mom Susan, who was diagnosed with pancreatic cancer over three years ago. In the essay, titled, "My Turn: I Quit My Job Mid-Pandemic to Care for My Mom," Lauren shares why she made the decision to leave her job and what life has been like since as her mom's "Curator of Care."
"I learn from her," Lauren said of Susan in the essay. "Every. Single. Day. When I grow up, I want to be just like her. But for now, I think it is only natural for me to do everything in my power to keep her living her life."
Lauren also shares in the column how PanCAN stepped in to provide guidance to the family after Susan's diagnosis.
PanCAN's Patient Services provides a range of free resources and information to those affected by pancreatic cancer. Case managers are on hand to offer one-on-one services and support Monday through Friday, from 7 a.m. to 5 p.m. Pacific Time.
Contact PanCAN's Patient Services
– here for both patients and caregivers – for more information about a pancreatic cancer diagnosis, treatment options and connecting with others who have had a similar experience.