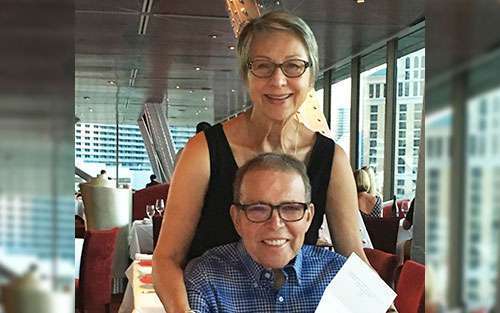 Editor's Note: Our weekly series continues with a story written by Ginnie Jed, whose husband passed away last year of pancreatic cancer. Here, she explains why he was not only her special "someone," but a powerful force for many whose lives he touched along the way.
One of the characteristics that first drew me to Stu Jed, my husband of 48 years, was the contagious "yes-I-can" spirit behind his ready smile, sparkly brown eyes and wildly curly black hair. His willingness to attempt the impossible served him well during his business career and even more so in his over-eight-year-battle with stage IV pancreatic cancer.
Surprisingly, he was never shaken by the news, but saw that he had choices in how he could deal with it. He made a conscious decision to take this diagnosis as a challenge, a new direction, a new profession. Pancreatic cancer was a diagnosis, not a death sentence.
Stu was determined to get the best care with the best doctors he could find and live life fully. He wanted to enjoy life as intensely as possible for as long as possible. We both learned that along with being present (as much as we could, in each moment) comes a sense of new life and love.
Stu knew that he couldn't fight pancreatic cancer alone, so we enlisted family and friends and reached out – even to strangers – to gain strength. Through our personal connections, PanCAN and healthcare networking, we gained strength and got to share our hope, inspiration and encouragement with many all along the journey.
In 2009, Stu underwent an aborted Whipple followed by six months of treatment through clinical trials. Nine months later, the cancer had responded and he was eligible for a second Whipple attempt. During surgery it was discovered that pancreatic adenocarcinoma, as well as neuroendocrine cancer, had filled the entire pancreas. As a result, the Whipple became a total pancreatectomy, splenectomy and more. Stu emerged, beaten up from the 16-hour surgery, cancer free. And after months of recovery, he was able to resume his very active lifestyle, which included much skiing, hiking, traveling, working out at the gym, PanCAN mentoring, Advocacy Day and volunteering with the Red Cross. He had many lengthy phone calls with others battling pancreatic cancer who had questions or needed encouragement. He cared.
He wrote legacy letters to his young grandchildren, he made peace with those he felt he might have offended in the past, and he told so very many people that they had made his life all the better for knowing them and that he loved them.
When Stu started having pelvic and hip pain, he sensed the cancer was back. Also in his brain. He underwent radiation and chemo again. And when there were no more productive treatments available, he made the decision to begin hospice. His last six months presented another pretty amazing journey. He started comfort care early enough to gain great benefit, along with new caring friends among the wonderful nurses.
Stu was gifted an additional six years from his pancreatectomy to share his story, encouragement and hope with many other people. No one was a stranger to him. As we heard over and over at his Celebration of Life this past July near our home at Lake Tahoe, Calif., and as we witnessed through the beauty of a breathtaking sunset, Stu was a human force of nature, whom many considered their best friend.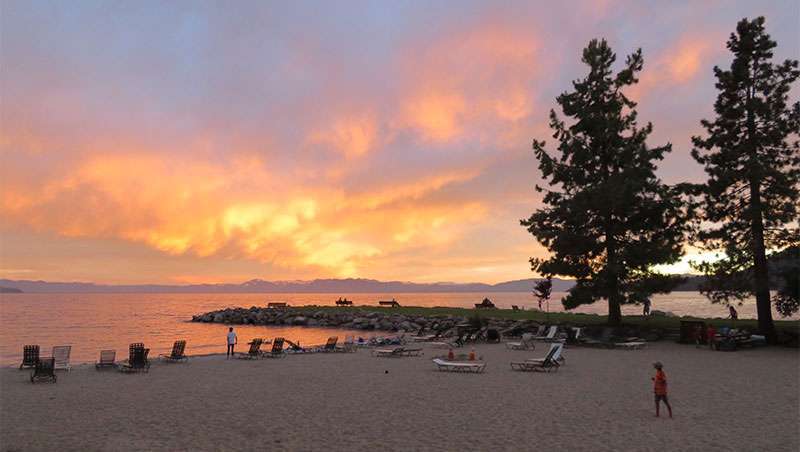 Do you have someone for whom you Wage Hope? Consider joining our movement in tribute to them.