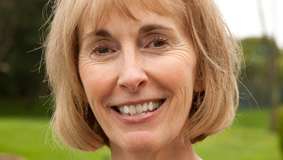 This is why I am fighting to advance research for pancreatic cancer……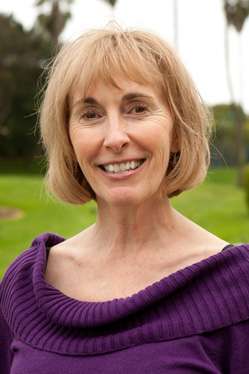 My father, Minus John Leleaux, went to his dermatologist for what he thought might be an ingrown hair on his face. Daddy was concerned because the "lumps" were starting to come out on his head too. It was Memorial Day 2010 and the dermatologist called my father with biopsy results. He told him to come in on Monday with a bag packed ready to be admitted for additional tests.
Then the "C" word was said for the first time. The biopsy tested positive for adenocarcinoma of the skin. I think my father thought that he had actually been given an early warning to something going on inside of his body, but on June 7th our life changed forever. A scan showed innumerable tumor cells involving his liver, stomach, right shoulder, with the primary tumor cells in his pancreas. My father had Stage 4 Metastatic Pancreatic Cancer. The cancer had metastasized to his skin. The doctor said he had never seen a case like this.
My father was a Navy man and fought a hard fight, but on August 11, 2010 my father died.
My father was also one of the most generous and giving men you could ever hope to meet. If you came to visit his house, you never left empty-handed. He didn't have much growing up but he always had that giving spirit. He taught us that there will always be a need somewhere, and every person has something to give.
The November after he passed, I made the decision to continue my father's fight. I am now a volunteer with the Pancreatic Cancer Action Network as the Community Representative for Paducah, Kentucky.
What really motivates me is connecting with other volunteers. When I started I had no clue what I was doing, but being around volunteers, seeing people who lost loved ones make something positive about something so sad, I knew I wanted to do the same. I also love seeing the difference I am making. I went to Washington, DC to tell my story and I helped pass the bill (The Recalcitrant Cancer Research Act). I know I made a difference. My father's story has made a difference.
It doesn't take a whole lot. You can start out by doing a little bit. For me, it was almost like a flame that became a fire. In the beginning it was, "Well I can do this much," and then I did it, and spent time around other volunteers and it was all fuel for the flames and the fire just grew and I wanted to do even more. I know that my efforts will not bring my daddy back, but I know that he would be honored to know that I am fighting this fight for him so that his grandchildren and great-grandchildren will not have to know pancreatic cancer. My father's name was Minus – a rather unusual name. I see it as a legacy. Like my brother David says, "We will fight for a cure and someday we will have a world 'Minus' pancreatic cancer."