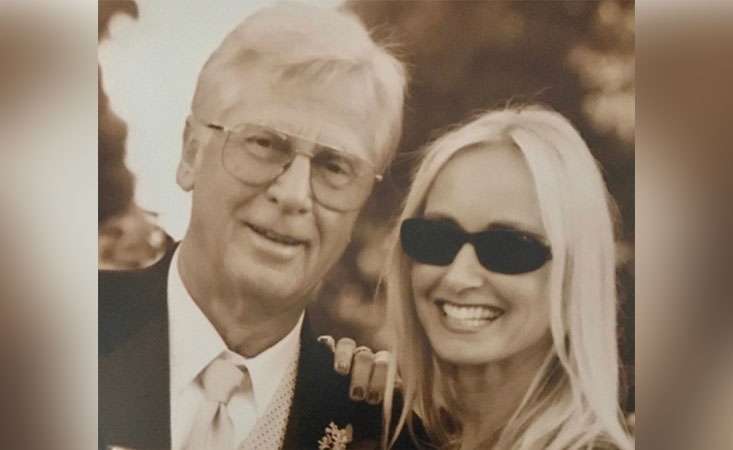 Rudolf (Rudi) Robert Schulte always told people how fortunate he was to live most of his life in America.
His daughter, Sylvia Schulte Moloney, said her dad taught her and her siblings to be grateful for everything they have.
"He would tell me all the time how lucky he was to live here," Sylvia said. "He started the Rudi Schulte Family Foundation to give back to people in need as one way of showing that appreciation."
Later in life, Rudi was diagnosed with pancreatic cancer. He passed away in 2005.
His legacy of giving lives on today through his four children and their spouses. Each give through the Rudi Schulte Family Foundation to many causes – and PanCAN is one of them.
Rudi grew up in Germany in the 1940s. He recalls eating raw potatoes as a young boy when there was no food and running from bombs with other children during WWII. He always dreamed of living in America.
In 1954, at the age of 22, Rudi, his pregnant wife, Maria, and their son, Henry, made the long journey by steamer ship and arrived at Ellis Island. His dream had come true.
Rudi supported his young family as a watch maker in New York City. Later, his ability to manipulate tiny objects led him to invent a myriad of lifesaving medical devices that are used worldwide today, including a shunt to treat hydrocephalus. His Heyer-Schulte Medical Corporation patented the first tri-leaflet heart valve.
But Rudi never forgot his humble beginnings.
His daughter-in-law, Hollie Schulte said, "Rudi lives on today. He is still saving lives and helping people through his many medical inventions and his philanthropy."
Sylvia talked about the time she gave a speech at a Teddy Bear Foundation event where her dad was being honored. "After I sat down, a mom and her little girl approached me. The mom told me, 'I just realized that one of the shunts your dad invented is in my daughter's brain. She's alive today because of him!'"
Nothing could have made Sylvia happier than to hear those words – she only wishes her dad could have heard them.
The Rudi Schulte Family Foundation's many gifts to PanCAN allow us to offer free one-to-one Patient Services to pancreatic cancer patients and their families, and to invest in research that is leading to better treatments for this deadly disease.
We are grateful to the Rudi Schulte Family Foundation for their continuing generosity over nearly two decades and to the little boy from Germany who dreamed of a better life in America.
Make a gift
today to support life-changing services for pancreatic cancer patients. They need your support now more than ever.