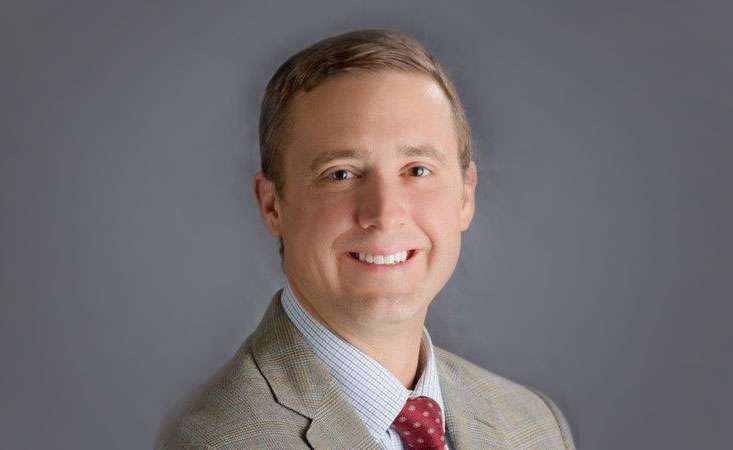 Editor's note: Our "It Starts with Someone" series chronicles all kinds of Pancreatic Cancer Action Network (PanCAN) supporters – volunteers, survivors, caregivers, advocates, researchers, healthcare professionals – and describes the "someone" who has impacted their efforts in the fight against pancreatic cancer. Today's article focuses on Dr. Christopher Hammerle, who fundraises for those impacted by the disease, including his patients and father.
No one is prepared to hear that a loved one has pancreatic cancer — even when you're closer to the disease than most people.
As a gastroenterologist, Dr. Christopher Hammerle diagnoses and treats problems dealing with digestion or digestive organs, like the pancreas.
So, Hammerle was no stranger to a disease that affected some of his patients and, as of May 2017, his father.
"I've seen a patient as young as 28 with pancreatic cancer, and one as old as 90," Hammerle said. "Anyone can get this disease. No matter how old or young you are, no matter how close to it you may already be."
Hammerle's father passed away just a month after getting his diagnosis, which is why he tells people not to wait to see a doctor about digestive problems.
"If something doesn't feel right, get it checked out," Hammerle said. "Every month, every week and every day matters."
He continued, "Sometimes digestive problems are diagnosed as IBS [irritable bowel syndrome] or something like that. But if you're an older person who's just now having digestive problems, it's worth checking them out. Especially if they don't improve."
For those diagnosed with pancreatic cancer, and their loved ones, he recommends joining support groups. These can be offered through your hospital, community or national organizations.
The Pancreatic Cancer Action Network's (PanCAN) PanCAN Patient Services can help you find in-person support groups in your area. Also, PanCAN's Survivor & Caregiver Network can connect you with other patients and caregivers nationwide who have been in similar situations and can communicate with you by phone or email.
For the past two years, Hammerle's office, Idaho Gastroenterology Associates, has proudly served as the presenting sponsor of their local PurpleStride, the walk to end pancreatic cancer. Keeping with tradition, the community event opens with a short ceremony honoring the survivors in attendance, many of whom Hammerle interacted with personally.
"PanCAN does a nice job of giving hope by bringing everyone up on the stage and asking survivors to share their stories," Hammerle said.
Personal stories are powerful. Hammerle, one of the event's top fundraisers, knows this firsthand.
His top fundraising advice: "Call your people, and then call them again. Tell them your story so you can relate with them on a personal level."
Inspired by this story? You can make a difference, too.
Get involved
today.