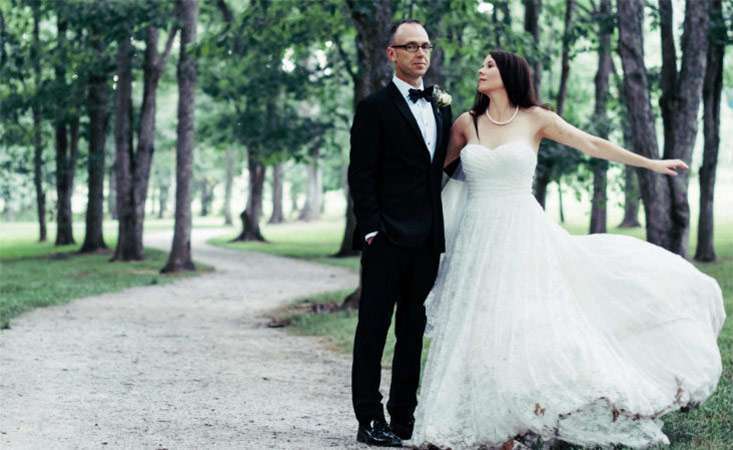 Editor's note: Our "It Starts with Someone" series chronicles all kinds of Pancreatic Cancer Action Network (PanCAN) supporters – volunteers, survivors, caregivers, advocates, researchers – and describes the "someone" who has impacted their efforts in the fight against pancreatic cancer.
When Steve and Joy Barber married earlier this June, they had all the characteristics of a traditional wedding – the walk down the aisle, a decadent cake and dancing until the late hours of the night. But one notable staple was missing.
"As we began planning our wedding, we realized that asking our friends for material wedding gifts just did not feel necessary," said Steve. "We just don't need another gravy boat or monogrammed washcloth. Instead, we thought it would be more appropriate to try to raise some money for a great cause."
When he mentioned the idea to his then bride-to-be, she was immediately on board.
"We have all the stuff we need," said Joy of the absent items. "We decided to accept donations instead of gifts, because we thought it was a chance to do something good and meaningful to help people who are suffering."
The money the Barbers raised didn't go toward their honeymoon or a down payment on a new house. Instead, their Wage Hope My Way webpage generated money for the Pancreatic Cancer Action Network (PanCAN), funds they say will have a greater and longer lasting impact than another toaster or coffee maker.
"Pancreatic cancer is such a nasty disease that strips so much away from the patient and those who love them," said Steve. "Our wedding fundraiser was the most fun we could have with pancreatic cancer, so we used it as a way to celebrate not just our new life together, but also my dad's legacy."
Five years ago, Steve's father Donald died after a battling stage IV pancreatic cancer. His death meant that he was not only absent from the Barber's big day, but it also robbed Joy of ever meeting her father-in-law.
"While they never got to know one another, I think my dad would be tickled pink with Joy, and I think Joy would adore my dad," Steve explained. "He'd be so proud of the fundraising aspect of our wedding. He was very community-oriented and giving back was always at the top of mind. What better way to start our new life than by honoring my dad and all of those affected by pancreatic cancer."
While the wedding campaign was the Barbers' latest fundraiser for PanCAN, it wasn't their first. Last year, Steve grew out his hair and beard and then agreed to cut both if friends and family helped him raise $1,000. He ended up going above and beyond, raising more than $2,200 in the name of doubling survival for pancreatic cancer patients by 2020.
The Barbers said it is efforts such as this that serve as examples to their children. Their marriage not only bound them; it brought together Steve's two young daughters Elsie and Emma, and Joy's teenage son Noah.
"I hope our kids recognize that life isn't about stuff," said Joy. "When it's all said and done, life is all about the positive impact you've had on others. That's something we've tried to instill in our children, and I hope this serves as another example for them on the importance of giving back."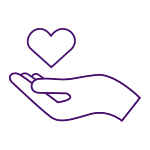 Turn your passion into progress – donate your wedding, host an event or create a tribute page for a loved one through 
Wage Hope My Way
. Your support is vital in the fight against the world's toughest cancer.