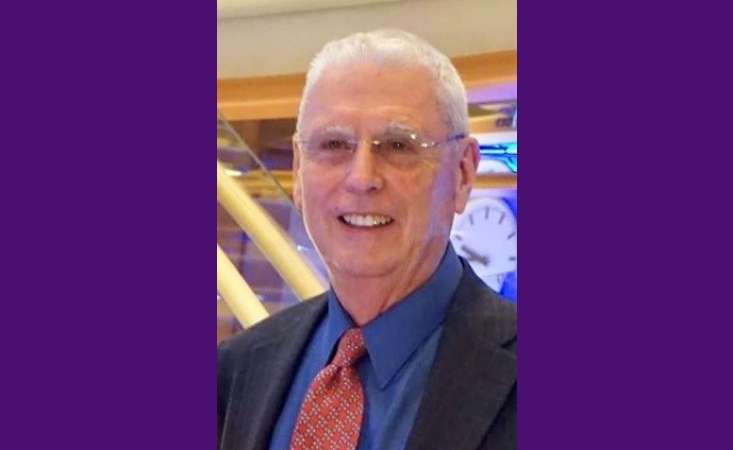 Dave Anderson lost his wife, college sweetheart Dolores, after 53 years of marriage. It was January 2012 when they got the diagnosis from Dolores's doctor – stomach pains that had come on suddenly were an indication of stage 4 pancreatic cancer.
Dolores passed away within five months.
Six years later, in 2018, Dave experienced another loss. This one devastating, too. This one unbelievable, also.
It was Barbara – his second wife.
The cause was pancreatic cancer.
"It was almost the same sequence of events with Barbara as with Dolores," Dave said. "The doctor said, 'She's got cancer in the pancreas, and we suspect it's metastasized.'"
"How do you live through the unimaginable? You do what you have to do," Dave said. "I have a strong faith, and that helped me cope. But the emotional toll in supporting someone with pancreatic cancer both during and after death – two times – is hard to describe."
Dave said he was fortunate to learn about PanCAN – a good friend is a pancreatic cancer survivor and he urged Dave to reach out to learn more after Dolores's diagnosis. He is impressed with how PanCAN is working from all angles to improve survival for pancreatic cancer patients.
So much so that he's leaving a gift to PanCAN in his will.
"It's a memorial to Dolores and Barbara," he said of the gift that will live on and help future patients. "There is so much more work to do on the disease that took both of my wives. PanCAN is really tackling the disease and giving it a lot of focus and attention that is making a difference."
Never Sick, No History of Cancer
Dolores and Dave had just returned home to Austin, Texas, from a vacation in Hong Kong in November 2011. It had been a relaxing and wonderful getaway with friends from high school. Dolores, who was never sick, began to have stomach pains.
After Christmas, she visited her primary care doctor, who ordered an ultrasound. On their way home, the doctor called. "You have a mass on your pancreas and we want to schedule a biopsy right away," he said.
Dave, the couple's daughters and their son were all there for the biopsy appointment. Dave remembers the doctor coming out of the procedure to speak with them. His face had gone pale.
"I have found nothing but cancer," the doctor said. "It's stage 4 – metastasized to the liver, spleen, bile ducts…"
Dave and Dolores were referred to an oncologist and hematologist, who started Dolores on a chemotherapy regimen immediately. But the treatment was very hard on her.
"She just got weaker and weaker," Dave said.
The couple's children and grandchildren were able to help Dave manage Dolores's care and several hospital stays.
Dolores passed away May 26, 2012.
When Dave thinks back to their life together, he cherishes memories of their world travels. Of the fabulous meals Dolores was known for. Of all that they experienced together.
"We could finish each other's sentences," he said.
So Much in Common
Dave was lost without Dolores, and in shock.
As the clouds and fog of her passing began to slowly lift, he continued to turn to his church for help and support. Later, through a church seniors' group, he connected with Barbara. A woman with whom he had much in common. She was a world traveler and had lived overseas. Dave had lived overseas too, growing up.
Dave and Barbara married in 2013 and enjoyed traveling together – cruising, especially, was something they enjoyed.
Four years later, while Barbara was visiting her son in California, she called to tell Dave she was not feeling well and that she was heading to the ER. Doctors there encouraged her to see her doctor when she returned to Texas. And she did.
The physician who had cared for Dolores gave the same news of stage 4 pancreatic cancer to Barbara and Dave. A second opinion confirmed the diagnosis. The cancer had spread to her liver and stomach.
Although Barbara's chemotherapy seemed to work for a while, over time her tumors began to grow and her health declined. Barbara passed away in September 2018. She had also battled Alzheimer's.
A Commitment to the Future
Today, Dave is hopeful about changing the future for others who go through pancreatic cancer.
"A lot is required to beat this disease, and you have to be passionate," Dave said. "PanCAN is just that – passionate."
He added that he is grateful to have the opportunity to give to PanCAN today and to leave a gift in his will to help patients in the future.
"I'm very hopeful for what's to come in the way of pancreatic cancer treatments."
Leave a gift in your will
to PanCAN and create a legacy for the future while making a difference in the fight against pancreatic cancer.