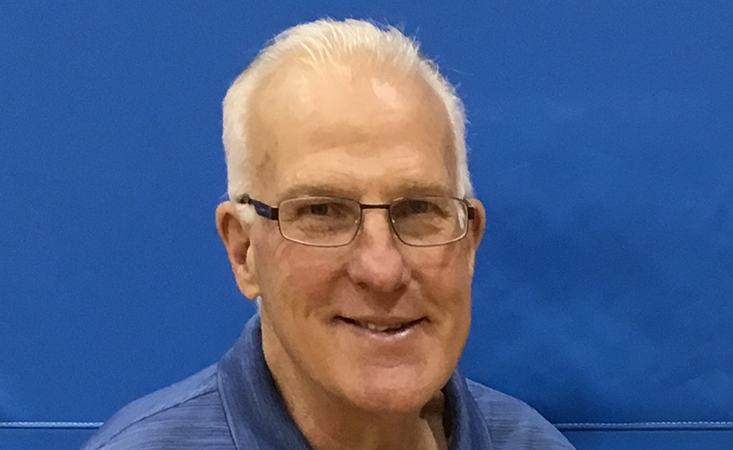 Life was good. I was in Amsterdam, conducting an umpire clinic for the European Baseball Championships with Gus, an umpire director for the World Baseball Softball Confederation.  Gus's wife Cathy and my wife of 42 years, Joan, were there too. The four of us have all become good friends during our many travels around the world. Over the last two years, I lost fifty pounds, got two brand new titanium knees, and was feeling great.
There is no delicate way to put this, but my urine turned a strange color of dark orange. I thought it must be some kind of bug, probably related to travel. No big deal.
After the umpire clinic, my next assignment was in New York, where MLB umpire supervisors were meeting. A good friend and umpire medical director came up to me during a break and said, "What's going on with you? You look terrible."
I said, "You're kidding me. I feel great."
He said, "You are jaundiced. Your skin is yellow." I then told him about the urine. He said, "That's not good. You are getting a CT scan in the morning."
The CT scan revealed a mass on the head of my pancreas. A biopsy was later performed at a high-volume hospital in Chicago. Joan and I sat in the waiting room. We had built a wonderful life together the last 42 years, and we had no idea what this result would mean. The doctor gave us the news: "You have pancreatic cancer." I knew NBA referee Greg Willard died from this same cancer within nine months after detection. The first words out of my mouth were, "How long do I have?"
The doctor just said, "No, we are going after this." The fight was on.
The first step was 25 radiation treatments. The tumor was bombarded with specific radiation to shrink it.  After a month-long break for my body to rest, I had a very serious, very tough surgery called the Whipple procedure to remove the mass. The surgery was a huge success due to the skilled hands of the surgeon. I was only in the hospital for five days including two days in the ICU. The normal stay for this surgery is two weeks.
I did not go through this difficult time alone. Joan never left my side. My loving daughters Jessica and Darcy were there, as were our best friends Dan and Cathy. Prayers came pouring in from my "umpire family" including the Major, minor and international umpires.
The surgery was followed by 16 chemotherapy treatments, comprised of five hours of poison being pumped into my body. There were some side effects, but these were manageable.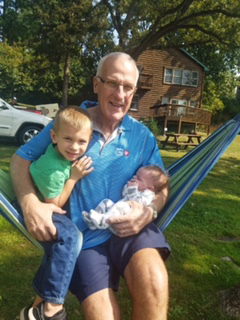 I was back to work in three weeks, supervising the umpires at the World Baseball Classic in San Diego and Los Angeles. More importantly, I was able to be there for the birth of my second precious grandson, Gus, joining his big brother Bo. Nine months after surgery came the moment of truth, as I had my first body scan to determine the extent of the cancer. Joan and I sat in the same waiting room again not knowing what was going to happen. The doctor came in smiling from ear to ear. "Good news. The scan was completely clean."
The treatments and the surgery were all worth it. Many battles were won, but the fight continues. Life is good.
If you have any questions about pancreatic cancer,
contact Patient Central
for free, personalized and in-depth disease information and resources.