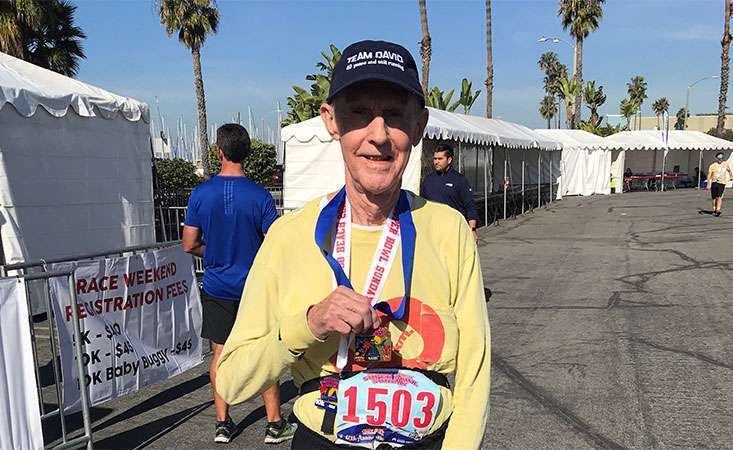 Four-year pancreatic cancer survivor David Harper kept a 40-year tradition alive this past weekend by jogging in the Redondo Beach (Calif.) Super Bowl Sunday 10K/5K–  an event he's participated in every year since its inception in 1979.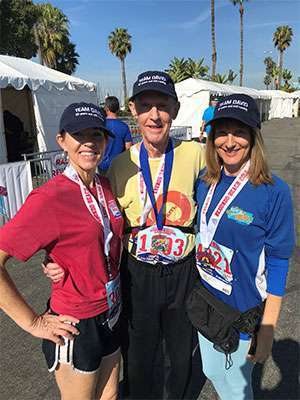 The octogenarian said he always had an affinity for running and made it a fixture during his 20s to manage his type I diabetes, according the The Daily Breeze.
However, in September 2013, he received the devastating pancreatic cancer diagnosis. Becky Wade, David's daughter, said she'll never forget the drive home after receiving the news.
"If anyone can beat this, you can, Dad," Wade said. Her dad's response: "I'll be the poster child for beating it."
Sadly, tragedy struck the family the next month when Harper's wife, his high school sweetheart, died. That following November, he underwent the Whipple procedure. Despite complications, Harper still laced up his sneakers in time for the race.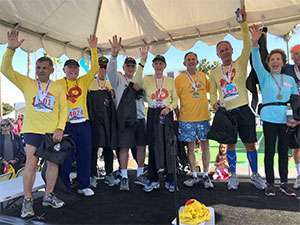 Only seven participants have attended every event since 1979 and Harper is one of them. And he doesn't show any signs of stopping. His family, all four generations, cheered him on along the sidelines wearing "Team David" hats. To top it off, Harper won first place in his age group.
"I'm so proud of him," Wade said in the article. "He's an inspiration to us all."
You can always cheer for purple at PurpleStride, the walk to end pancreatic cancer. Register for an event near you at purplestride.org.
Read the full article from The Daily Breeze.