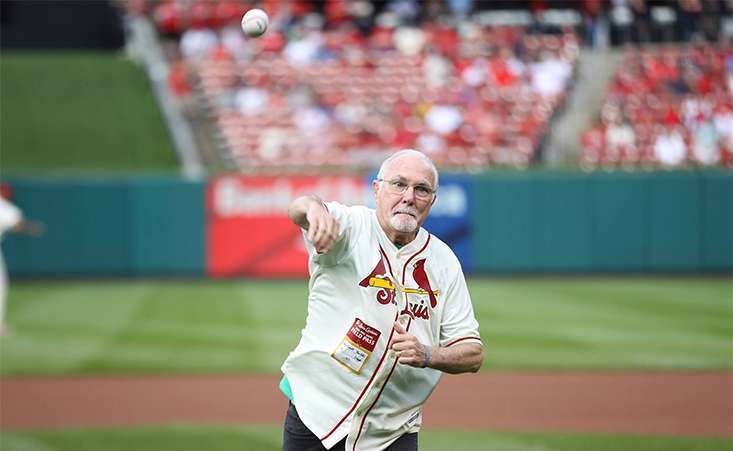 When Kevin Cundiff was diagnosed with stage IV pancreatic cancer, his doctor estimated that he had six months to live. But Cundiff was known for giving his all in everything that he did, and fighting pancreatic cancer would be no exception.
He battled his cancer for 22 more months, and continued to give back to his family and his community until the end of his life.
A father of four sons, Cundiff's mantra was "No brakes!". His kids knew that this meant giving everything 100 percent when they heard him cheering from the stands at a soccer game, not stopping until a job was done, or encouraging them when times got tough.
"No brakes" wasn't only about achieving something for yourself, but it also meant doing your best for the benefit of others.  As a father, he always put his family first, and showed them the meaning of unconditional love.
Cundiff was known for his legendary work ethic. He committed himself fully to everything he did, and never let anything go unfinished. For example, he worked at the same company for 30 years, volunteered to play music in the Catholic church for 50 years, and even threw first pitch at a St. Louis Cardinals game six months before he passed away.
As a stage IV pancreatic cancer patient, he never complained about the hand he was dealt, but instead inspired those around him by his response to his diagnosis.
Throughout his battle with cancer, Cundiff continued to fight, even when treatment stopped working. He enrolled in numerous surgical and clinical trials knowing that his participation would help patients after him.
Cundiff's children continued to watch and learn from his leadership in all he did. And the "No brakes" mantra from their childhood drove them to continue the fight their father had started years earlier – the fight for survival.
"We were absolutely blindsided by the diagnosis," said Kevin Cundiff, Jr., one of the four sons. "We were robbed of the patriarch of our family. It never crossed our minds he would leave us at 63.
"There are others in our family who share the same mutation for pancreatic cancer that our Dad had. We can't let it happen again. We won't let it happen again."
Cundiff's family now carries on his legacy through "The Fighting Irish", the team they created for PurpleStride St. Louis, the walk to end pancreatic cancer. To date, they've raised over $103,000 in Cundiff's honor, becoming one of the top fundraising teams in the nation for the Pancreatic Cancer Action Network (PanCAN).
Back for their third year at PurpleStride St. Louis 2018, the team is continuing their father's legacy of "No brakes" by working to raise $45,000  to help save not only future family members, but also help all who are touched by pancreatic cancer.
Part of their strategy, rather than going to people with open hands, is to ensure people are getting something when they give. Cundiff taught his family how to build teams, develop people and forge consensus.
It's with these skills that "The Fighting Irish" were able to host a successful trivia night and silent auction, which yielded over 325 people in attendance, and brought in more than $25,000 in donations.
Just like the Cundiffs are trying to rewrite the future for their family, PanCAN needs your support to change the future of pancreatic cancer for generations to come. Whether it's participating in your local PurpleStride or creating your own fundraiser through Wage Hope My Way, the funds you raise will go a long way towards lifesaving initiatives for patients.