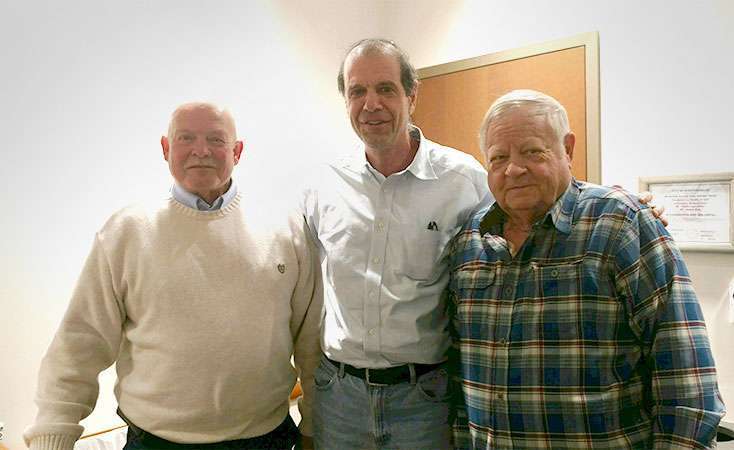 In June 2014, David Wingo went to his doctor about abdominal pain. While investigating the pain, his doctor noticed a spot on Wingo's liver. The doctor ordered a CT scan, which revealed something unexpected – masses on his pancreas and liver.
He was referred to a local oncologist, who diagnosed him with pancreatic cancer. Reeling from the shock, he asked about treatment. The oncologist told him he probably only had about four months to live and suggested he get his affairs in order.
Wingo was not willing to accept this prognosis. He advocated for himself by seeing other physicians, including specialists, for additional opinions.
You have a right to seek a second opinion. The Pancreatic Cancer Action Network strongly recommends you seek a second opinion, as needed, at any point in your diagnosis.
Through this process, Wingo found a healthcare team that he trusted. His doctor asked him to do three things: Try to avoid searching for information on the internet, trust that his medical team was going to take care of him and don't lay around acting like you have cancer.
With renewed hope and incredible support, Wingo decided to enroll in a phase I clinical trial. On this trial, he was treated with FOLFIRINOX, a combination of chemotherapeutic agents, plus an experimental drug, CPI-613, a targeted therapy aimed at cancer cell metabolism.
During the 16 months of treatment, Wingo felt good and stayed active. He would even occasionally ride his motorcycle to his treatments.
He began the trial with levels of CA19-9, a blood-based biomarker, around 24,000 and multiple large tumors. After the clinical trial regime, his CA19-9 levels went back to normal range, which is 0-37, and scans showed no evidence of the tumors.
Throughout the trial and after, Wingo worked full time and kept doing his favorite activities. Nearly two years after the trial treatment was completed, his CA19-9 levels began to rise, and his doctor found a new tumor on Wingo's liver.
He immediately went back on the treatment and once again, his CA19-9 levels went back to normal range, and his tumor shrank.
Nearly four years after his diagnosis, reflecting on what advice he would give other patients, Wingo says, "Don't sit around. You should start looking for options immediately."
He emphasizes that keeping a positive attitude is extremely important and wants others facing this disease to know, "There's hope – don't give up and try to do all you can."
Contact PanCAN Patient Services for information on specialists in your area, to help you prepare for conversations with your healthcare team, and to run a personalized clinical trials search.
Editor's note: David Wingo passed away in January 2020. We are grateful he allowed his story to be shared.