After months of hearing his wife tell him to go to the gym, Ethan Blynn finally gave in. But then she noticed something strange: Although he was getting thinner, his stomach looked the same.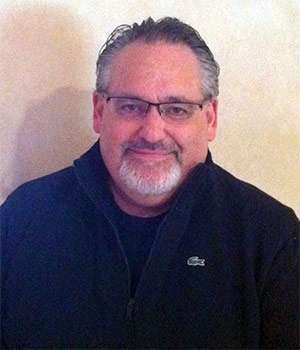 Ethan went to his gastroenterologist, who found ascites in his stomach. They drained the fluid, ran tests and discovered cancer cells. He sought a second opinion at a leading medical clinic, which confirmed his doctor's suspicions: Ethan had cancer of the unknown primary, a rare condition in which cancer cells are found in the body, but the place where the cancer began is not known.
Ethan's doctors strongly believe he has stage IV pancreatic cancer, and the treatments started soon after his diagnosis — first 18 months of chemo, then two more therapies. After his third bout of therapy (three years of chemo), he started looking for alternatives to another lengthy round of chemo. His doctor, and friends in the medical field, brought up clinical trials.
Ethan didn't think he would qualify for many clinical trials. He decided to call PanCAN Patient Services, and a Case Manager helped him assess his options.
The Pancreatic Cancer Action Network strongly recommends clinical trials at diagnosis and during every treatment decision. We have the most comprehensive, up-to-date database of pancreatic cancer clinical trials in the U.S. Our PanCAN Patient Services Case Managers provide patient support and resources free of charge — including assistance locating clinical trials.
Three months after starting his clinical trial, Ethan's CA 19-9 count has dropped. Although he acknowledges that this is just one data point, he's hopeful. "Before the trial, my CA 19-9 level was around 306. Yesterday, it was 29, inside the normal range," he said.  In addition, he has experienced very few side effects.
Ethan says his Wednesday treatments are now a normal part of his weekly routine. He's thankful to continue working and have a strong support network from his family, friends and work. He also urges others facing the disease to be their own advocate.
"You have to know your options," he said. "It's important to do research, get a second opinion and talk to people you trust."
Contact PanCAN Patient Services for a free, personalized clinical trial search, or start your own search with our easy-to-use Clinical Trial Finder online tool.